Trip to Arizona December 10-19, 2015
<![if !vml]>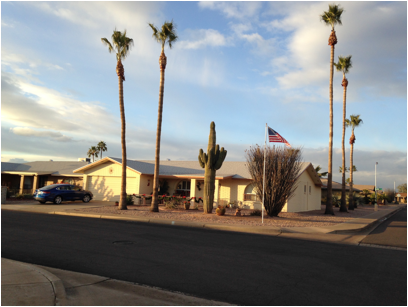 <![endif]>
<![if !vml]>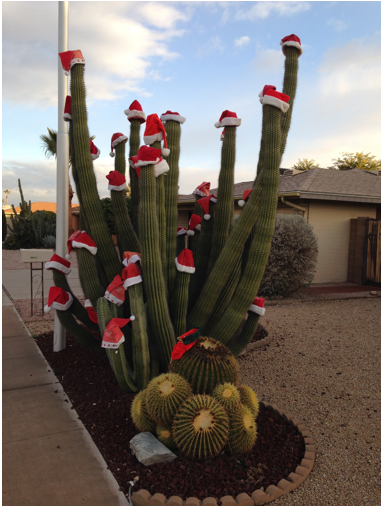 <![endif]>We headed to Mesa, Arizona on Dec. 11 to visit Roger's sister, Lola, and her husband, Dale. The beginning to the flight was a little bumpy, but we arrived in a cool, but sunny, Arizona.
That night we went to a fish fry and had a pancake breakfast the following morning.
After breakfast we headed with Lola and Dale to a casino in Yuma where we met Roger's brother, Rodney, and his wife, Joanne.
After trying out luck inside, we gathered out by the Lazy River area to soak up some Arizona sun. That night we ate in the "fancy" restaurant in the casino and had a delicious meal. We had a fun time visiting.
The next day, we all headed into the city of Yuma to their "Swap Meet". We didn't find any treasures.
On Monday we headed back to Phoenix. It was so cold that night that the birdbath water had a layer of ice in it.
<![if !vml]>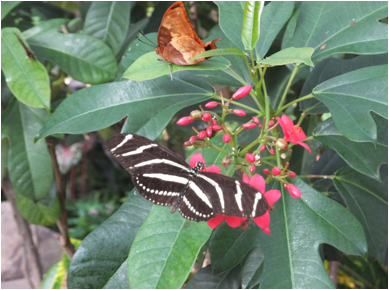 <![endif]>
Since it was pretty chilly for outside activities, we headed to Butterfly Wonderland where we saw a fantastic 3-D movie on the life of a monarch butterfly. There was also a large room filled with living butterflies.
In the afternoon, we headed to the Arizona Museum of Natural History in Mesa. It was an amazing museum with fossils, a dinosaur hall with roaring dinosaurs that moved, an old jail, a mining tunnel, and ancient culture exhibits. We were surprised at how large it was.
Lola and Joan found the time to made two batches of rosettes.
Wednesday we explored two antique malls and attended an ice cream social. The birdbath had frozen to the bottom overnight.
<![if !vml]>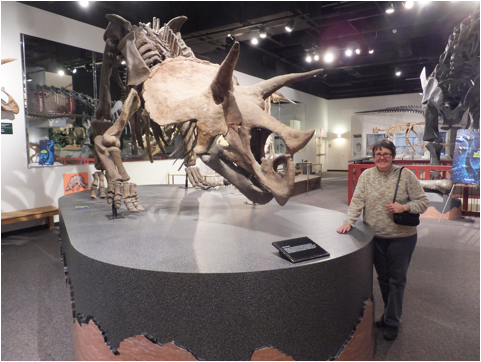 <![endif]>
<![if !vml]>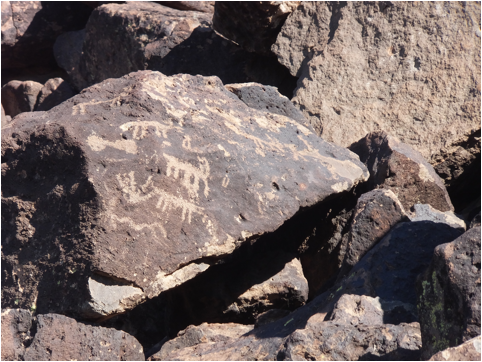 <![endif]>Thursday was a warmer day. Lola and Joan headed to Crazy Quilts where they sewed together two sleeping bags for the homeless. That evening we met Pat and Lanie for supper. Pat has been Joan's friend since they were five years old. It was fun to reconnect.
Making use of a warmer day on Friday, we went north of Phoenix to the Deer Valley Petroglyph Preserve and walked out to see the rock art.
<![if !vml]>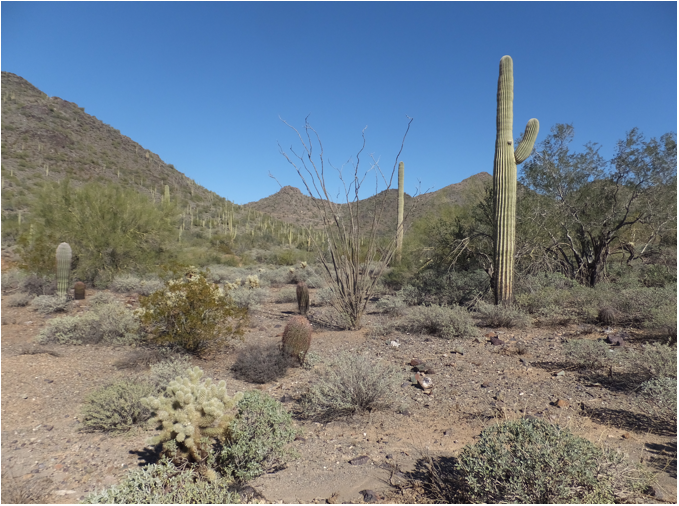 <![endif]>We then headed to Cave Creek Regional Park and did some walking on a desert trail and collected some small rocks for the grandkids.
Saturday, Dec. 19, we headed home to a cold Minnesota.