<![if !vml]>
<![endif]>Arizona/California Trip, April 4-13, 2022
We flew to Mesa with Allegiant Airlines out of St. Cloud.  It was a bit bumpy at times, but not bad at all. We left 30° temperatures to go to the mid 80° temperatures. It was sunny, and a very beautiful day. Quite the contrast from the clouds and cold that we left in Minnesota.
We settled in with my sister, Lola, and brother-in-law, Dale, and went for a walk around their neighborhood.  One advantage of going in April is that many of their cactus and other desert flowers were blooming.
The next morning, we picked up our rental vehicle, which ended up being a Hyundai Kona, a smaller SUV. It was a very nice 2021 model and got pretty good gas mileage.
On Wednesday, April 6, we started early in the morning towards Tonto Natural Bridge State Park, north of Mesa.  As we were driving in we saw several Javelinas just wandering around, eating.  There were some baby ones also. 
<![if !vml]>
<![endif]><![if !vml]>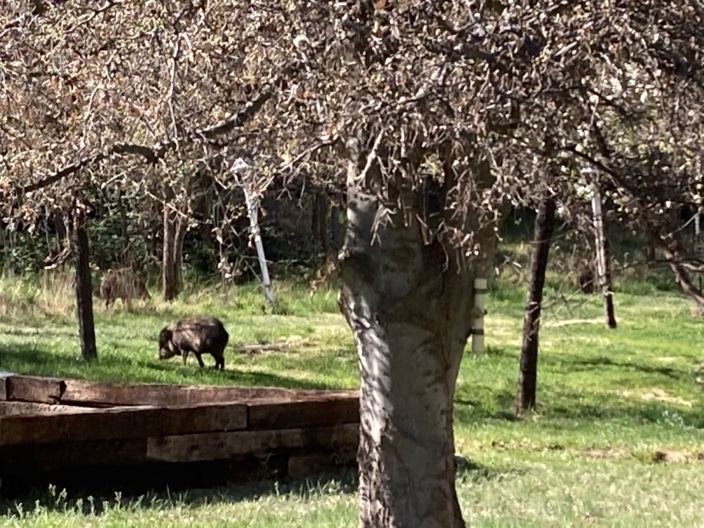 <![endif]>It was a beautiful day, and we walked several trails. To see the entire natural Bridge was quite a hike down and back up, and Joan was unsure of how her knees would hold up, so we pretty much just viewed from above, and mostly stuck to the less steep trails.
From there, we drove toward Globe and the Lake Roosevelt reservoir.
<![if !vml]>
<![endif]>We next stopped at the Tonto National Monument and hiked up toward a cliff dwelling.  There was a profusion of beautiful desert <![if !vml]>
<![endif]>flowers, and it was cool enough that we could really enjoy the views.
From there, we headed to Globe.  We ate at a restaurant called, The Copper Bistro and had a delicious meal.  We stayed at the Travelodge across the street and were not impressed.  It needed a lot of modernizing.
<![if !vml]>
<![endif]>The next morning, we went to the Boyce Thompson Arboretum near Globe. Again, the weather cooperated beautifully, and we walked around the different areas.
<![if !vml]>
<![endif]>
<![if !vml]>
<![endif]>Back in Mesa, we went for a long walk in the Riparian Preserve not far from Lola and Dale's and saw all sorts of bird life. We also went to the Mesa Swap Meet and the Arizona Gift Center that has a large array of rocks, minerals, beads, and much more. 
<![if !vml]>
<![endif]>The next morning, we headed toward Palm Desert in California, and checked into our very nice Airbnb. 
The next morning, bright and early, we headed to Joshua Tree National Park.  It was very windy on the way, but was calm and sunny in the park. We walked several trails, including Skull Rock, Keys View, and Cap Rock.
<![if !vml]>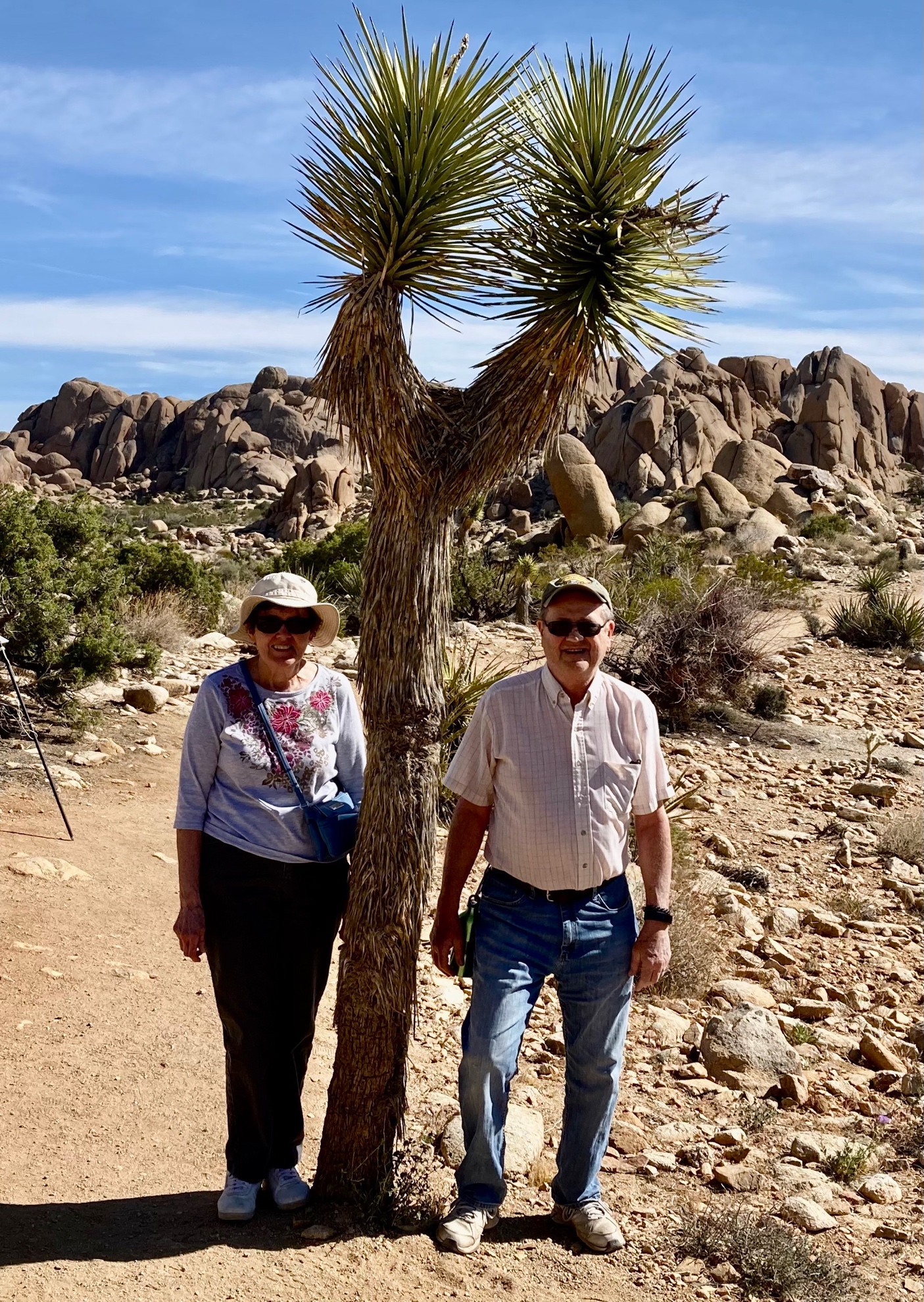 <![endif]>