Arizona, February 14-22, 2012
We flew out early in the morning, and were in Phoenix by 10:30 A.M. Not only was it Valentine's Day when we arrived but also the 100th anniversary of Arizona statehood.
We got our rental car, grabbed a bite to eat, and headed over to my sister and brother-in-law's house they were renting for the winter.
We went to a performance in the evening by the Arizona Trio as a part of the celebration, and then played "Wizard", a card game, later in the evening.
Next morning, Joan and I headed to the Gilbert Riparian Preserve and Water Ranch near Mesa where they have a kind of preserve using recycled water from the urban areas, and all sorts of waterfowl reside.
If you study the photo on the left, you can see a hummingbird that was hovering over the trail as we walked.
From there, we had lunch, and headed to Gold Canyon and then hiked almost two miles on the Hieroglyphic Canyon Trail on Superstition Mountain.
It was a rather strenuous hike, but at the top were some really neat hieroglypics etched into the red stone.
On Thursday, we headed toward Yuma with Lola and Dale and went to the Quechan Casino to meet my brother, Rod and his wife, Joanne. We had a nice evening meal at the casino, got in some quality visiting time, and stayed there overnight.
After a leisurely breakfast and more conversation and a little gambling, we headed back to Mesa, about a four hour drive.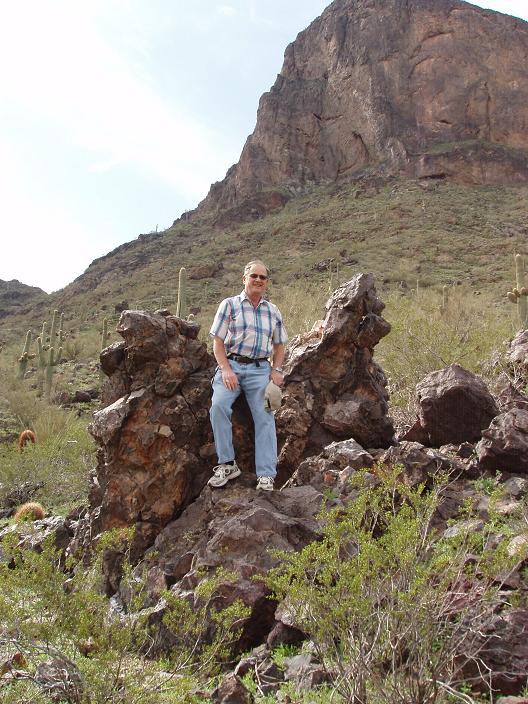 On Saturday, we went to a very large flea market in Phoenix, and looked around. Joan bought a few little cacti to bring back to Minnesota.
The next morning, Joan and I headed toward Tucson. We stopped at Picacho State Park and hiked on a mountain trail with a very good view of the area.
From there we went to the Buenos Aires Wildlife Refuge near the Mexican border. We went on a couple hikes, and headed to Green Valley to stay overnight there.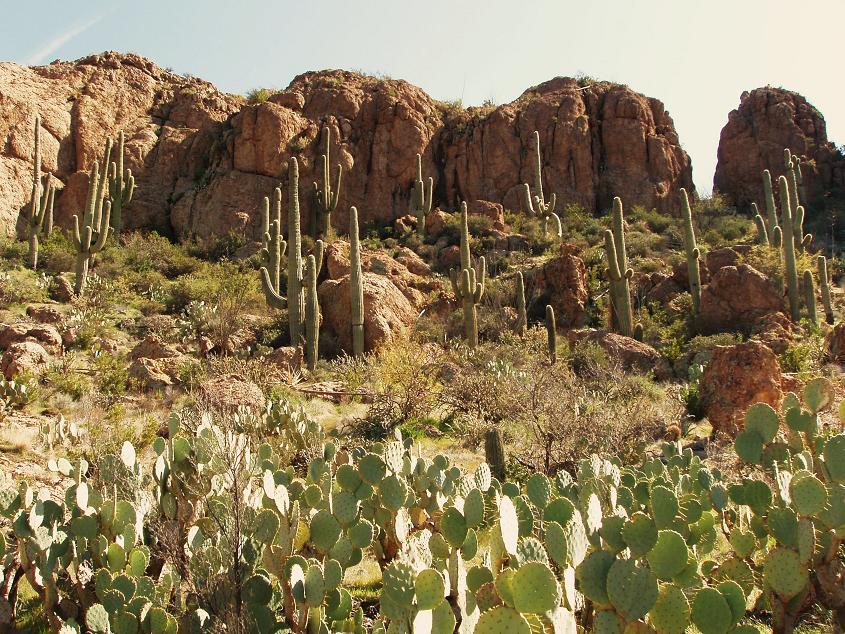 We avoided downtown Tucson because President Obama was in the city because of the attempted assassination of Gabby Gifford.
We stopped at the Bryce Thompson Arboretum and went on a hike through varied types of cactus and native plants, and then headed back to Lola and Dale's home in Mesa. The high temperature for the day was 72, just about perfect for being out and about.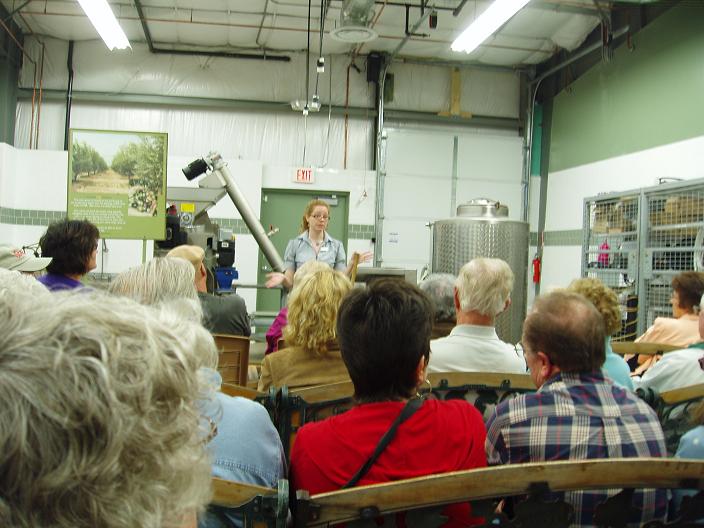 On Tuesday, we went with Lola and Dale to the Queen Creek Olive Mill for a tour of a small olive oil producing business. It was interesting, and we bought a bottle to bring home with us.
On Wednesday, we had a visit with my cousin Dennis and his wife, Audrey at Lola and Dale's before we had to take off for the airport and the flight home.
We landed about 7:05 P.M., and headed home to Cambridge.