East Coast, October 8-16th, 2012
All things do not work out to perfection, so we must make do the best we can
.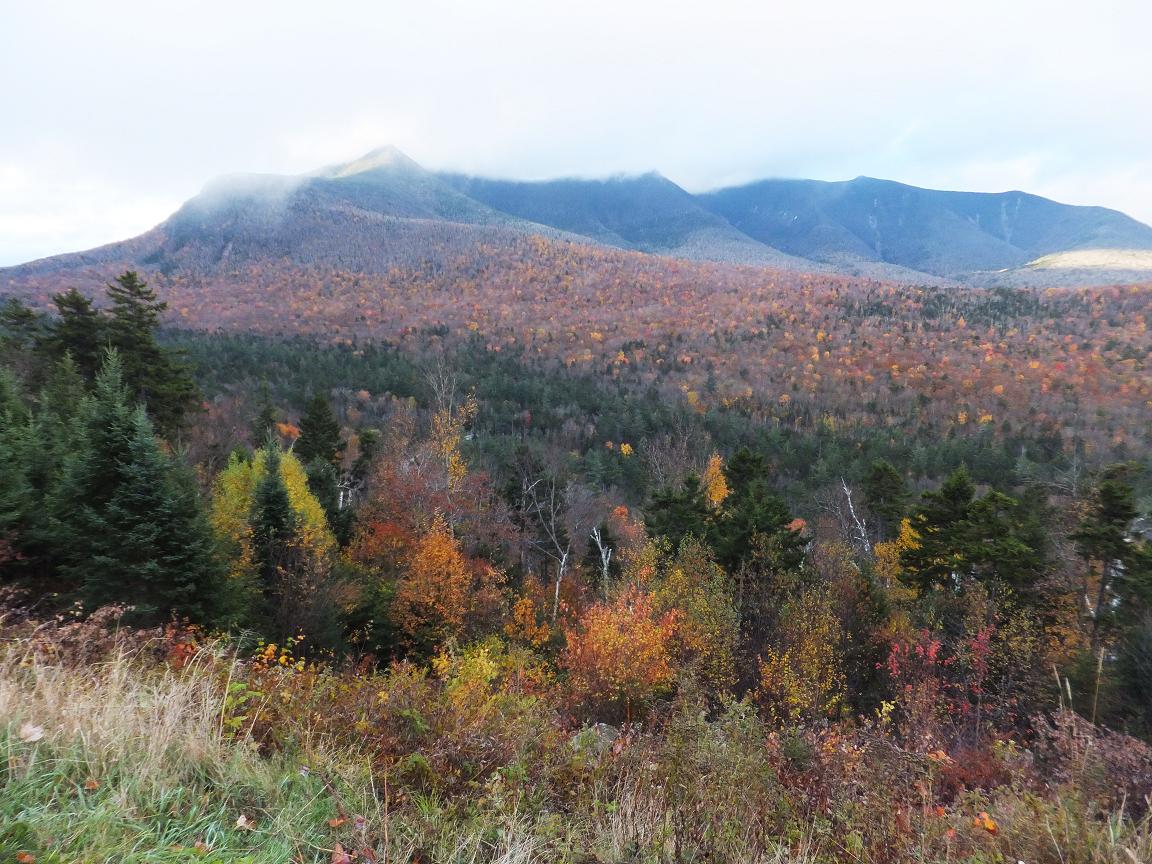 Planning a trip to New England for October to try to see the leaves at full color is a gamble, and we missed the peak by about a week...it had been earlier. We had also hoped for sunny weather, but were foiled on that front also.
Regardless of all that, we had a great time, saw everything we wanted to see, and enjoyed the trip immensely. We saw many things and did many things we had not seen or done before.
We flew into Hartford, Connecticut on Monday, October 8th, and landed about 2:30 in the afternoon. We rented our vehicle, and headed north through Connecticut, Massachusetts, Vermont, and into New Hampshire.
We headed to the White Mountains. We stayed in Lincoln, New Hampshire at the Profile Motel and Cabins, and this was our base for the days in the area. It was a cute little cabin, and really had everything that we needed.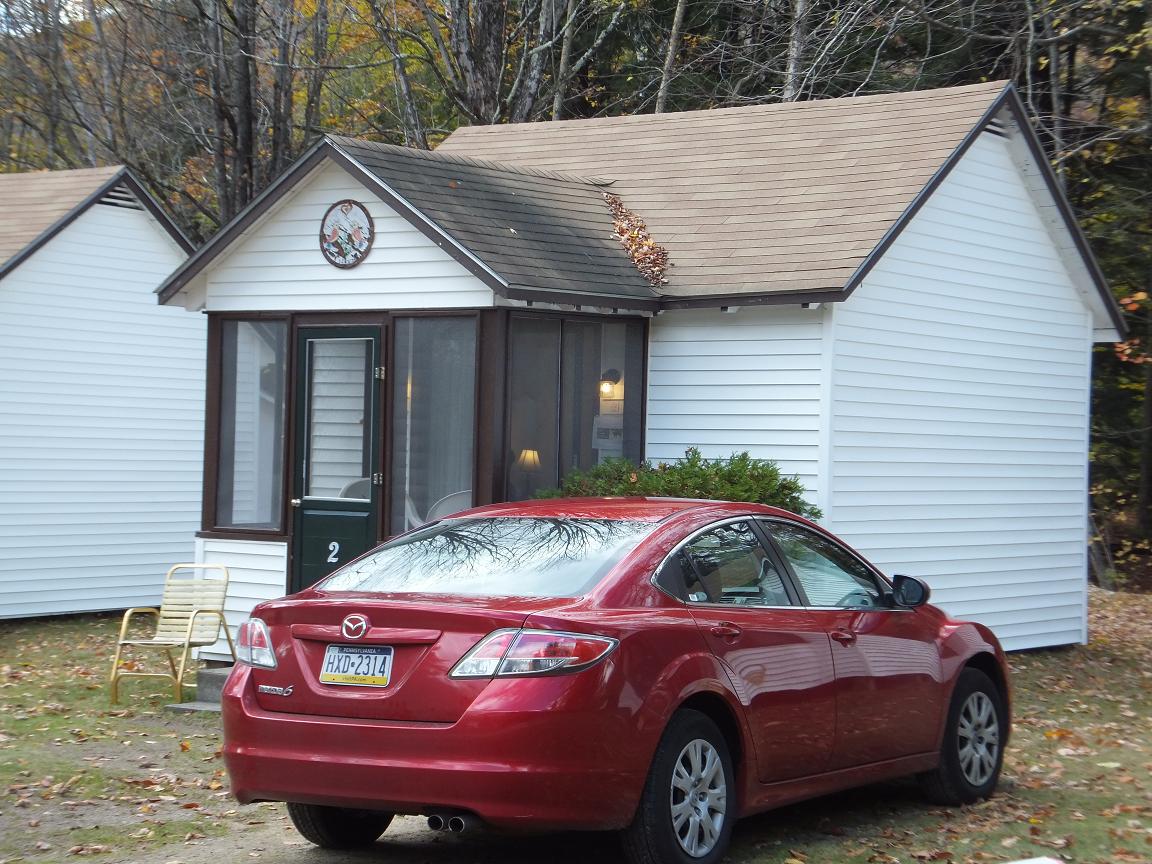 The next morning, with frost on our windshield, we headed out on the Kancamagus Highway east of Lincoln, and stopped at several overlooks. It was overcast, but still quite colorful, even though we had missed the peak, and the recent rain and wind had already brought down a lot of the leaves.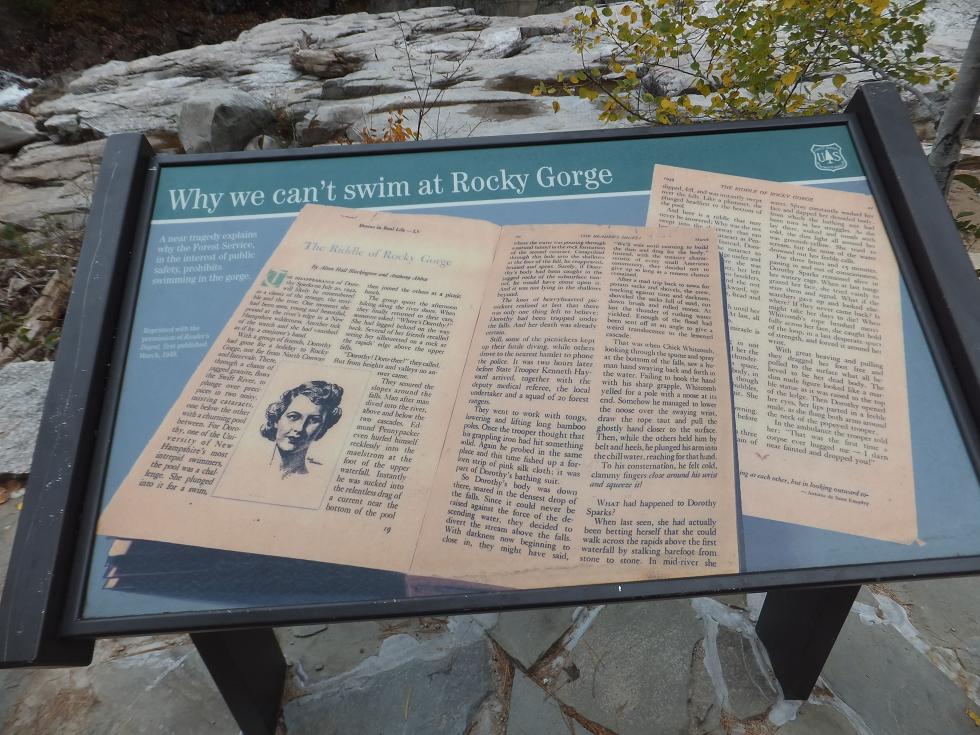 At Rocky Gorge they had an interesting story of a gal who got stuck underwater in a small chamber, and she wasn't found and rescued until they started dragging the river to find her body!
.
We went to Sabbaday Falls and went on a hike, drove over the Saco River covered bridge, stopped at Echo Lake State Park and drove up to Cathedral Ledge, an amazing sheer cliff.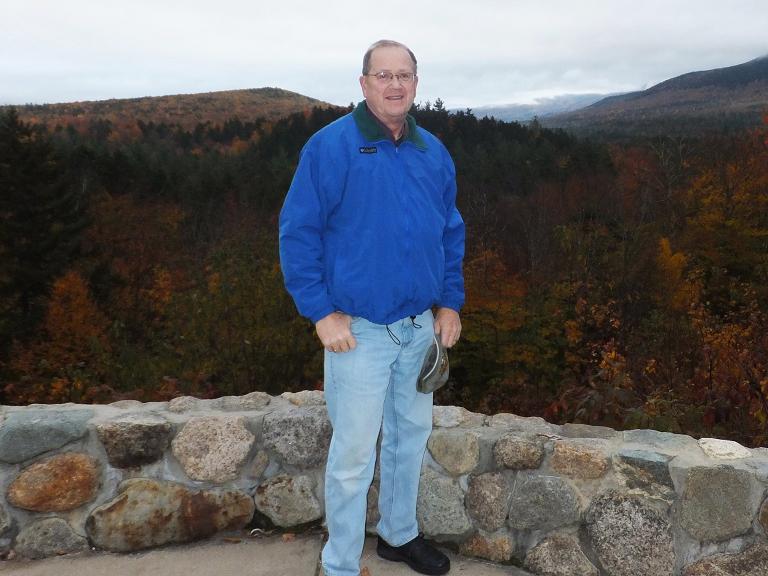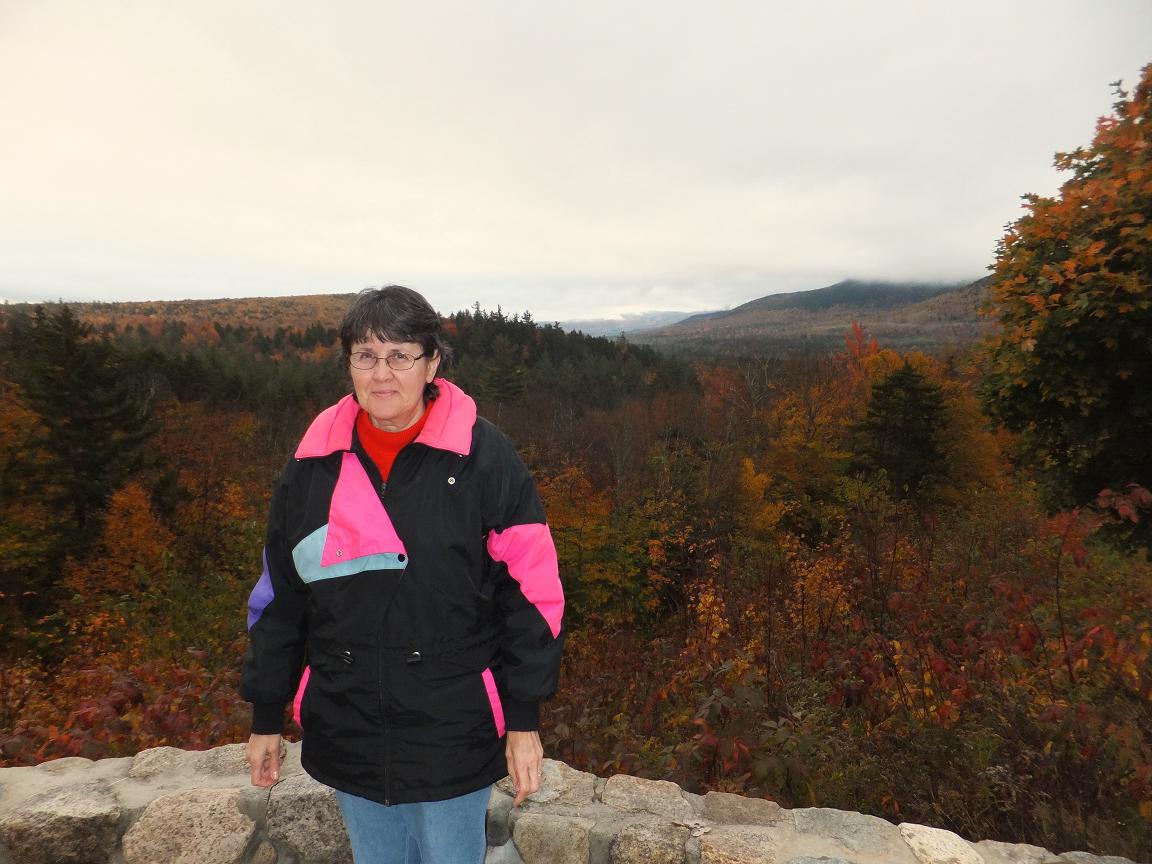 Next we headed toward Mount Washington, but the drive to the top was closed because of snow at the higher altitude.
We stopped at Glen Ellis Falls on the way back.
The next day was cool and overcast, but that didn't really stop us, so off we went toward Franconia Notch State Park and the Basin with lots of waterfalls.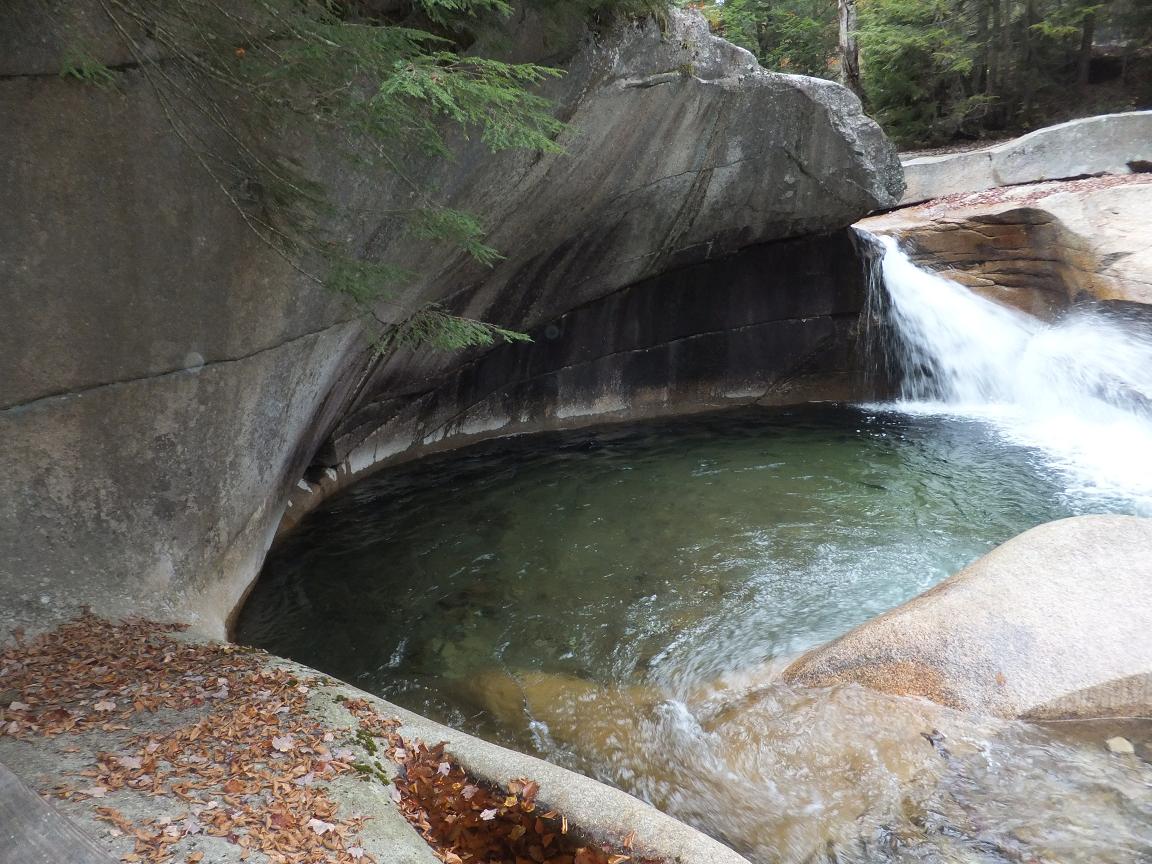 The basin had been created by thousands of years of erosion into a very smooth bowl. The walk through the area was very nice on well kept trails.
We walked out onto the Gallen Scenic Overlook Bridge for a great view in a high wind.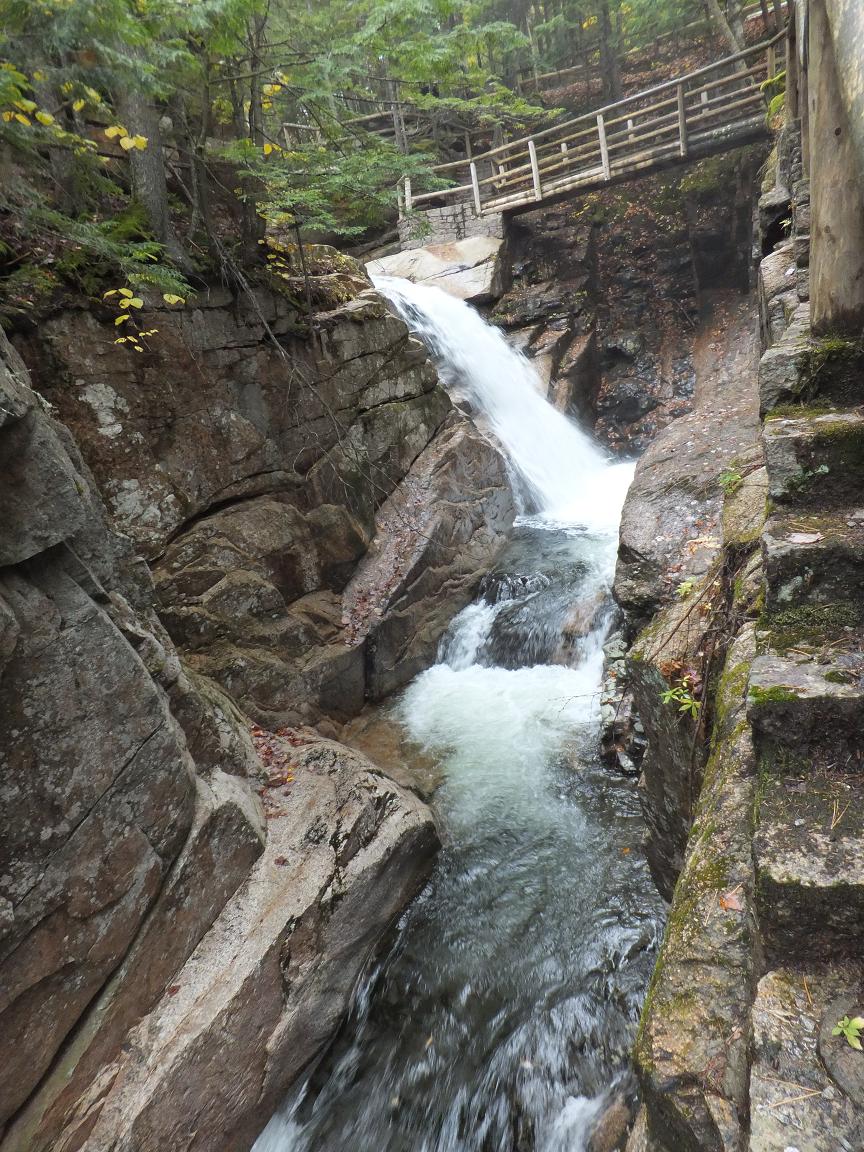 A couple of places we really enjoyed eating in the Lincoln area were "The Common Man" and the "Woodstock Inn". We would heartily recommend both of them.
We headed to Flume Gorge and walked a long trail with lots of steps and waterfalls that formed the flume. It was a very nice park, well kept, and beautiful scenery.
We went driving in the later afternoon to try to see some wildlife, but found none.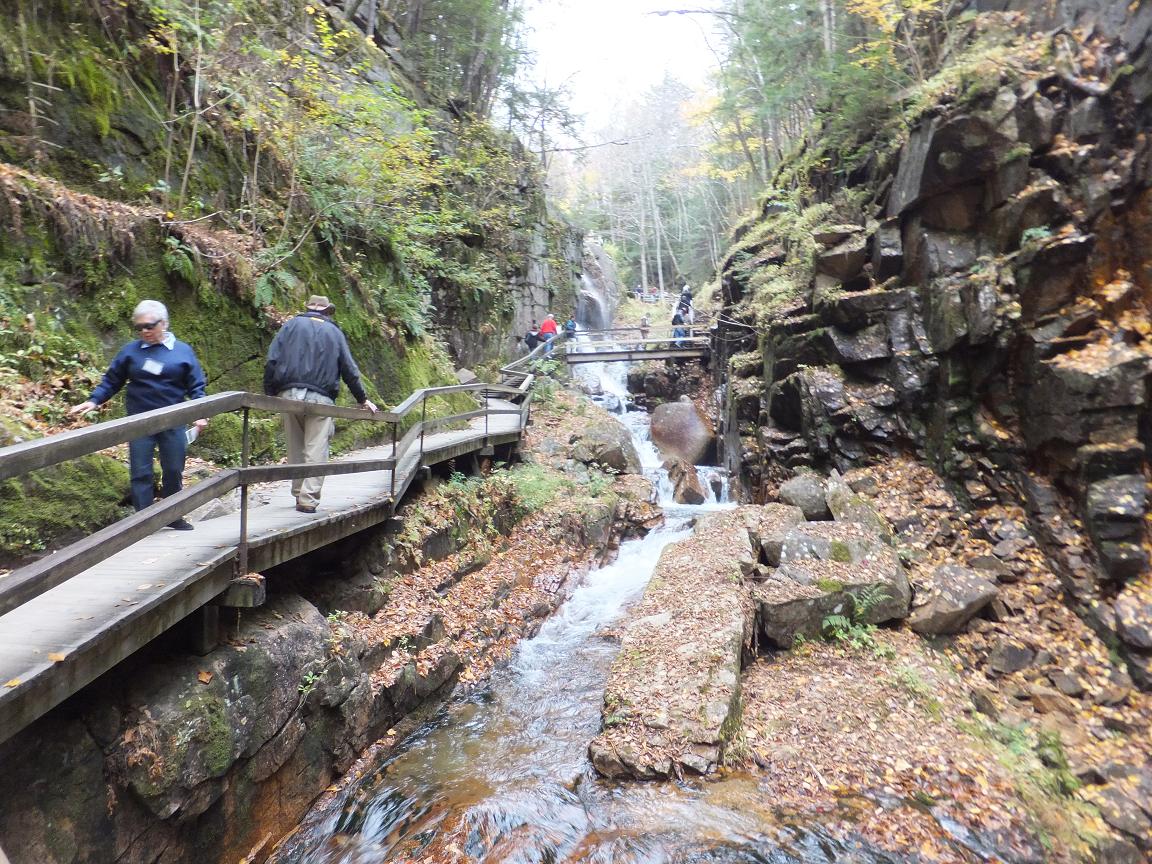 There was heavy rain that night into the morning, but it slowed down enough that we again headed out in the morning, and drove toward the Bartlett area. The sun came out a bit in the afternoon and the autumn leaves looked very pretty in the distance.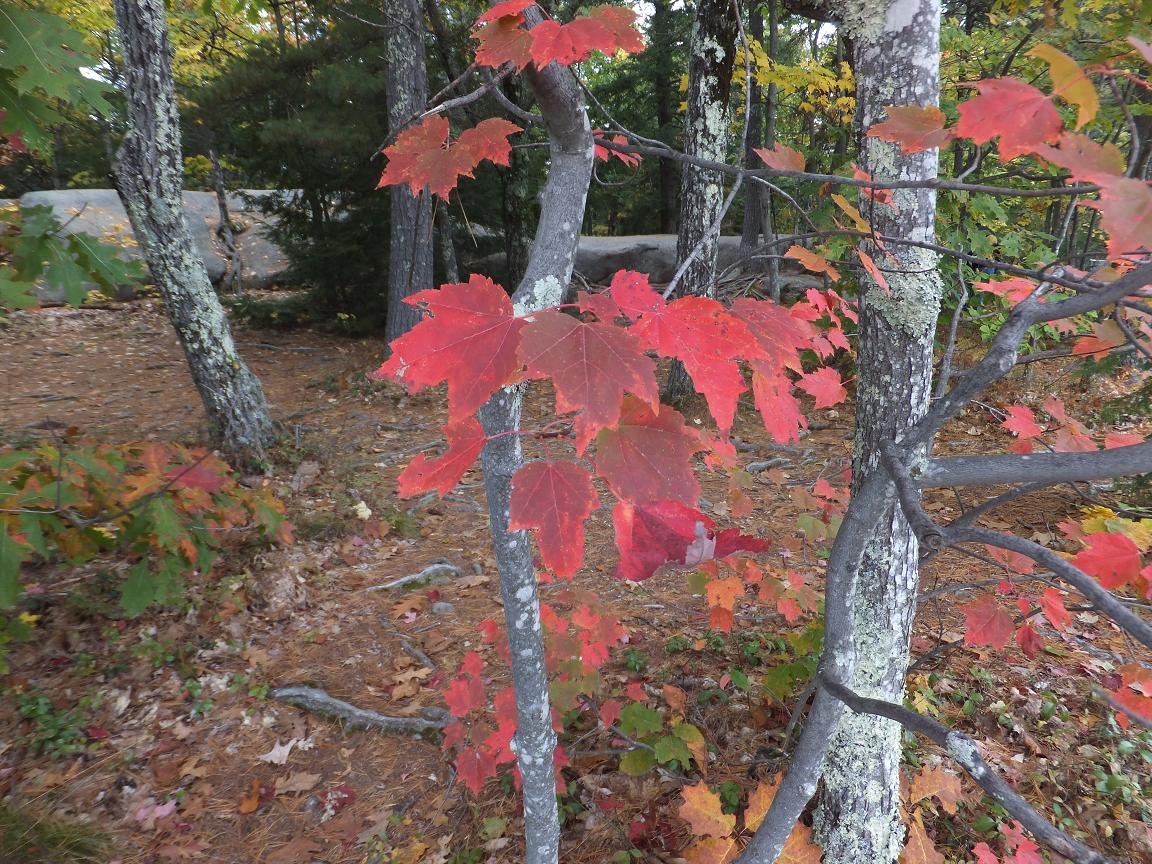 We drove to Robert Frost's home, but unfortunately, it wasn't open, so we could only view it from the outside. It was far out in the country.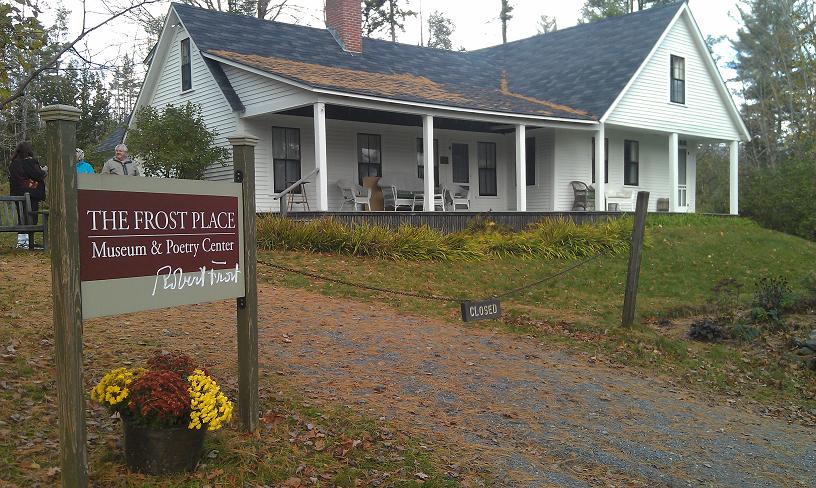 We also stopped at a restored Grist Mill and a long covered bridge.
The next morning, we headed toward York, Maine, near the seacoast. There was a harvest festival going on, so we walked around for a while. Joan bought a couple of scarves.
We drove to the York Lighthouse, which is one of the most photographed lighthouses in the nation. It was a beautiful setting.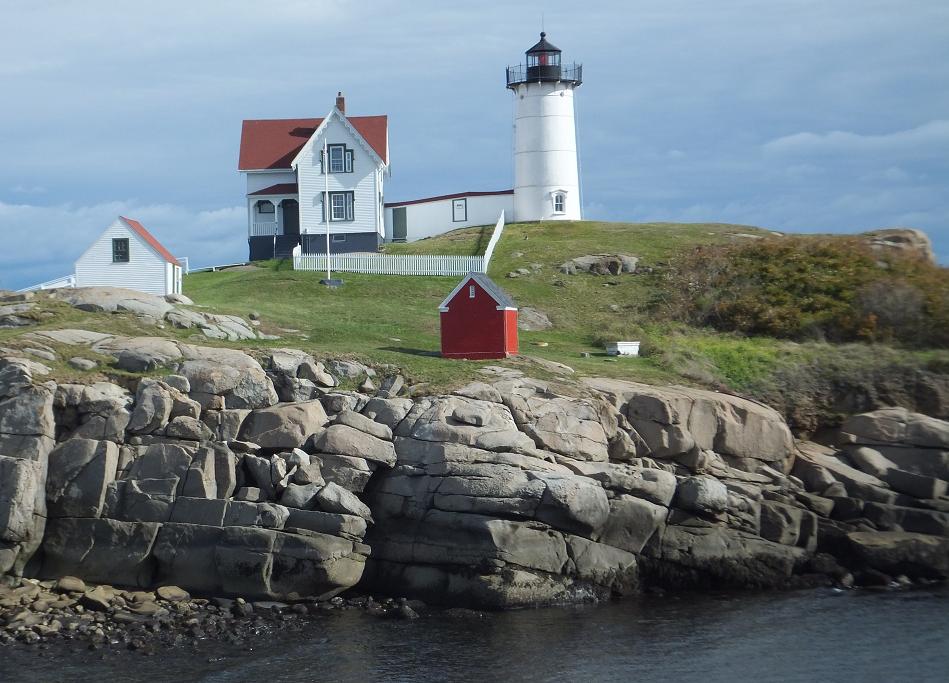 We drove down the ocean coast for a while, and then headed back to the motel.
Next day, we stopped at the Rachel Carson Sanctuary, and walked a mile nature trail close to the ocean, and then drove up a mountain road to Mount Agamenticus which had a tall observation tower that gave quite a panorama of the area.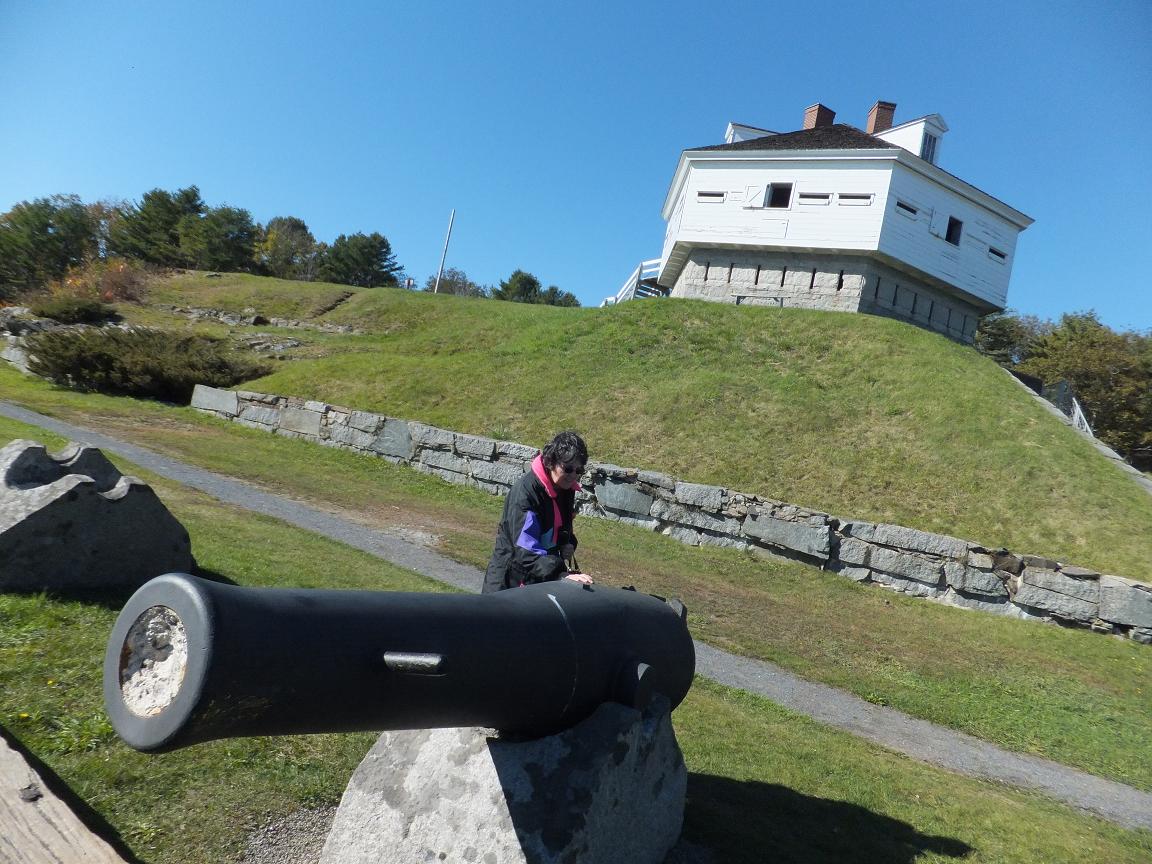 From there, we drove to Kittery to see Fort McClary, much of which had been restored to its 1808 condition.
On Sunday, we went to Dinosaur State Park in Rocky Hill to view the many different dinosaur tracks that had been made in mud that turned to stone.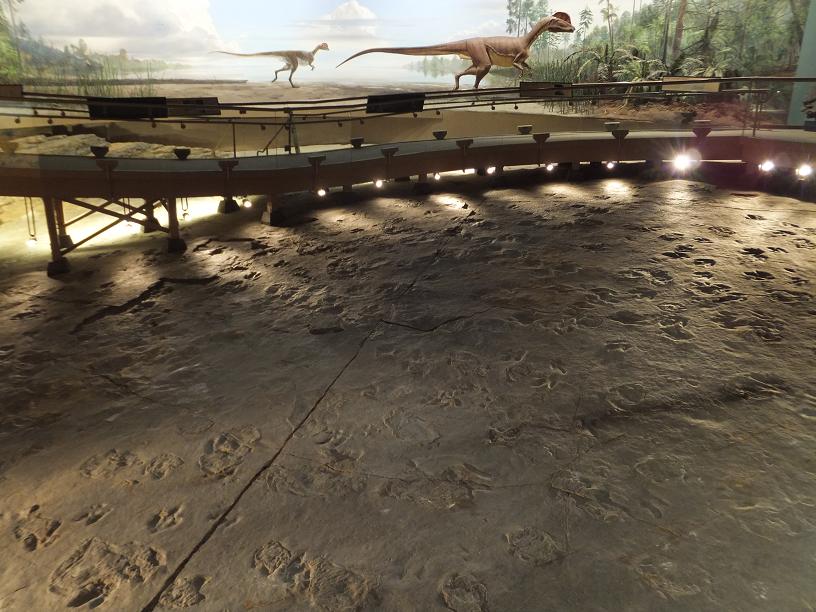 We did manage a couple of walks along the ocean shore, but access isn't easy in this part of the country where everyplace is so populated.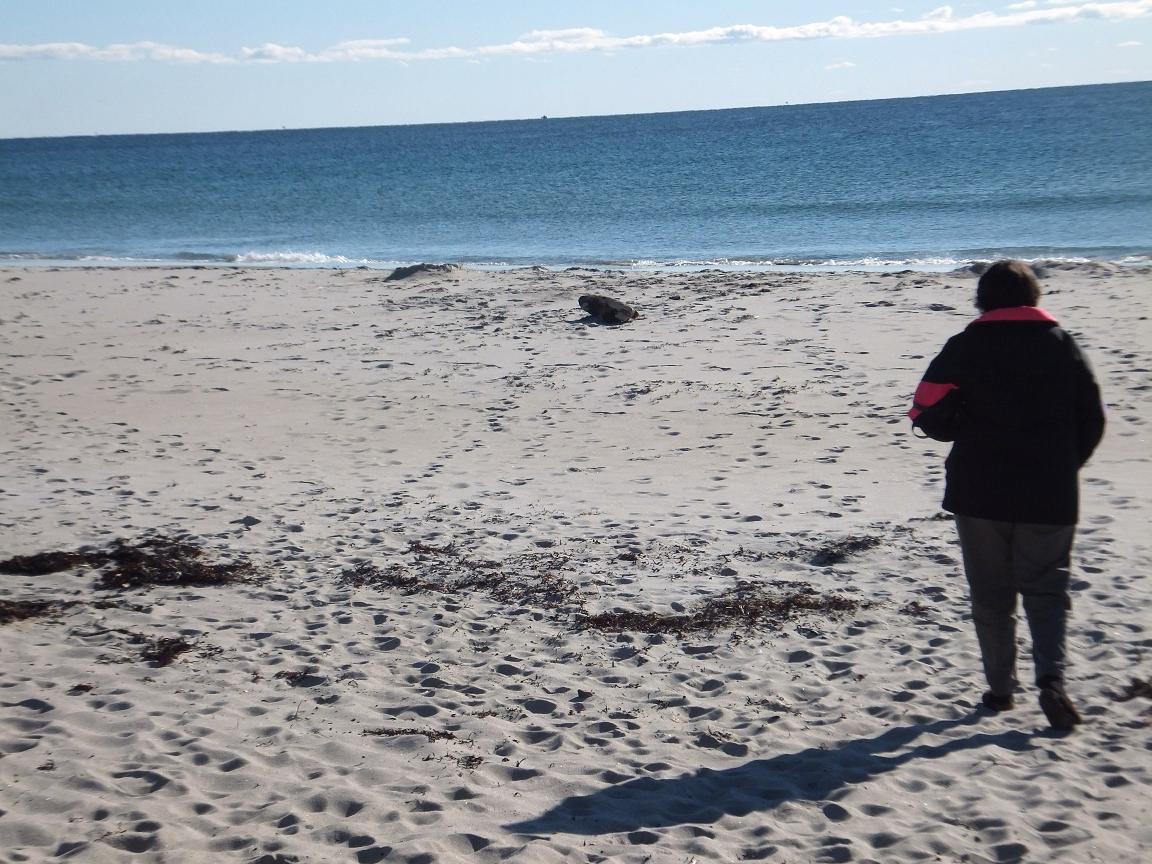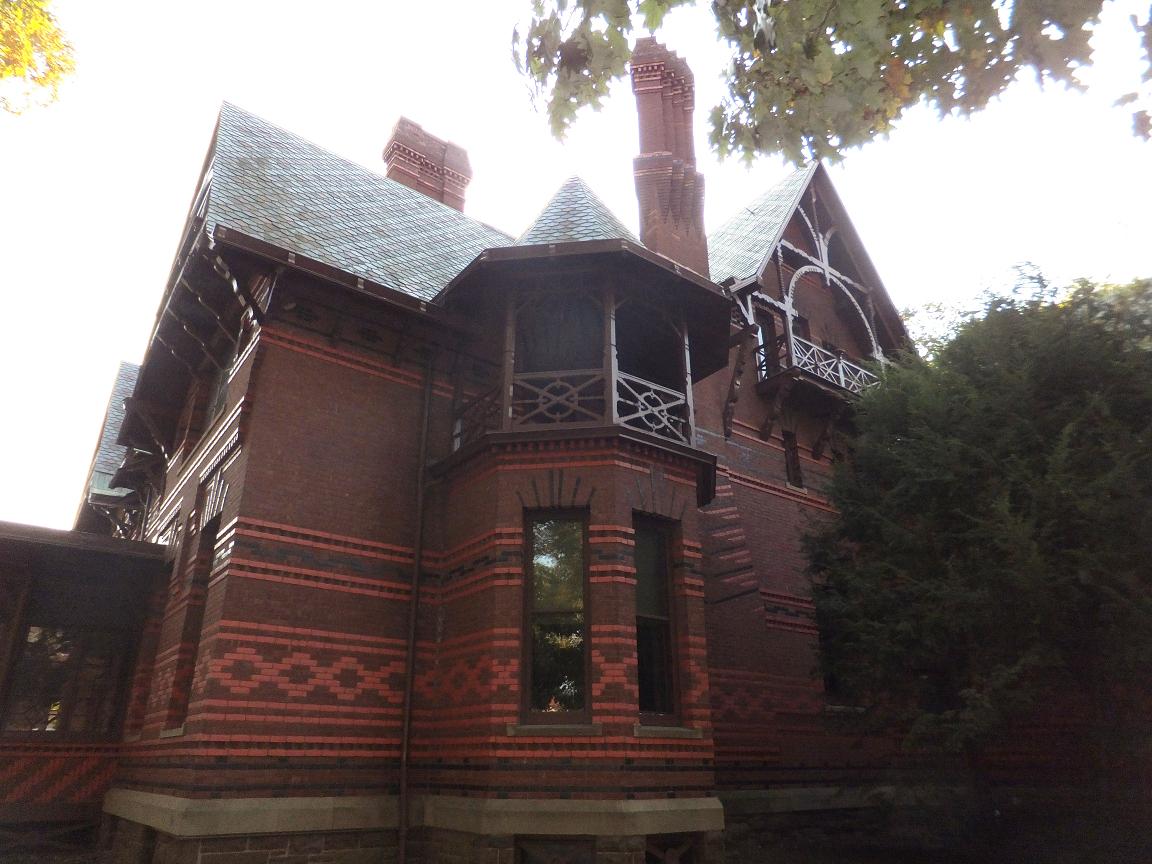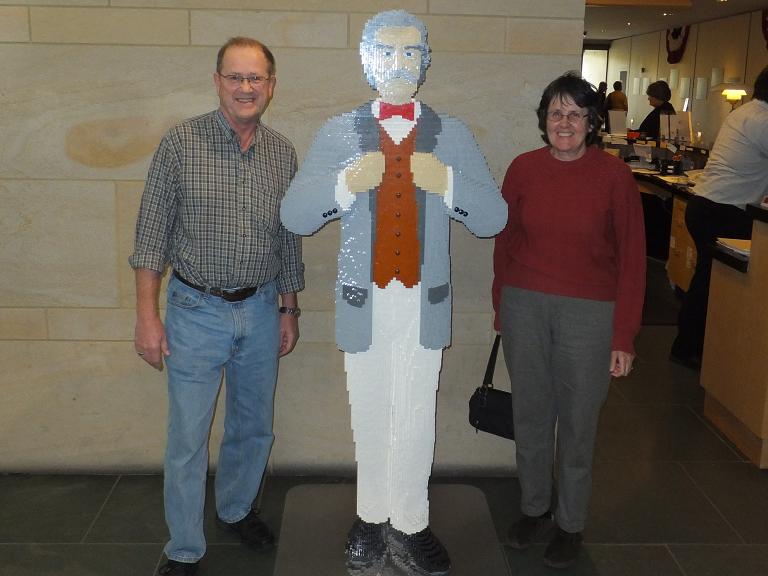 After lunch, we went to tour Mark Twain's home in Hartford, Connecticut. It was very interesting to see the very place he wrote some of his most famous books, and the house was amazing in itself. They have been restoring it to its condition when the Clemens family lived there.
I hadn't realized that Harriet Beecher Stowe was his next door neighbor.
We headed back toward Hartford, near the airport to our motel, and we broke my informal rule of eating at chain restaurants by going to Ruby Tuesdays, but Joan and I both agreed the meal of a couple kinds of shrimp was one of the best we'd had in a long time.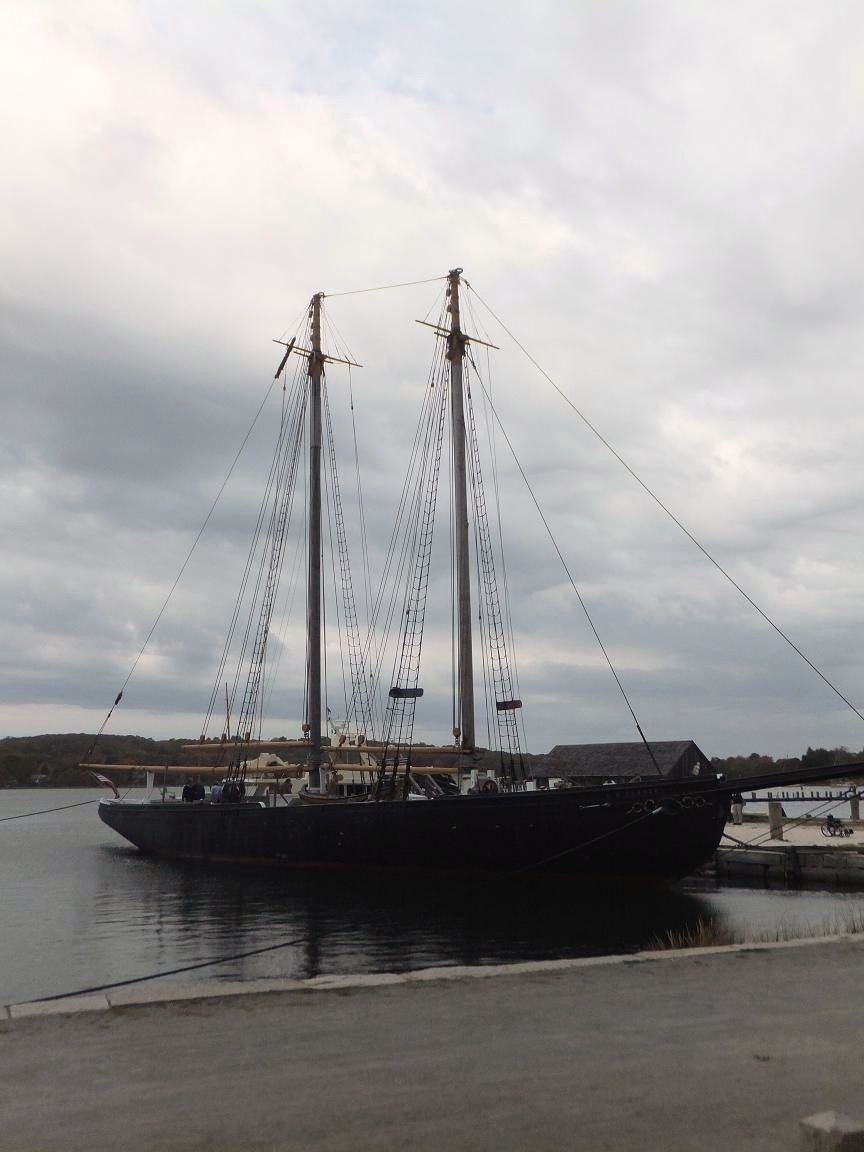 Next morning we drove toward the coast Mystic, Connecticut. The "Mystic Seaport Museum" is a large fishing village turned into a living history site telling of sea going life through a couple centuries.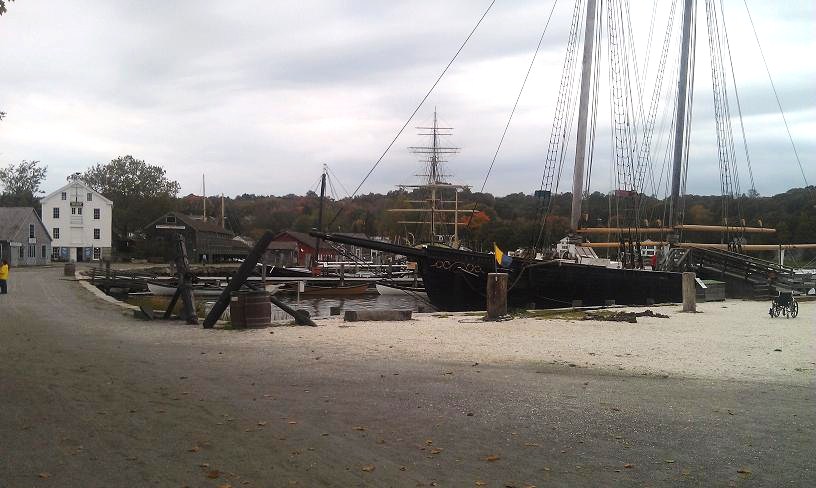 It was warm but cloudy, so a very nice day for walking around the areas, watching the demonstrations, and getting a good view of the village. We were able to board two of the old ships.
Next we headed northwest to the Talcott Mountain State Park where we hiked up a wooded area on a very steep trail. It ended up being 1.25 miles to the top, and it was all pretty much uphill. That got us to the Heublein Tower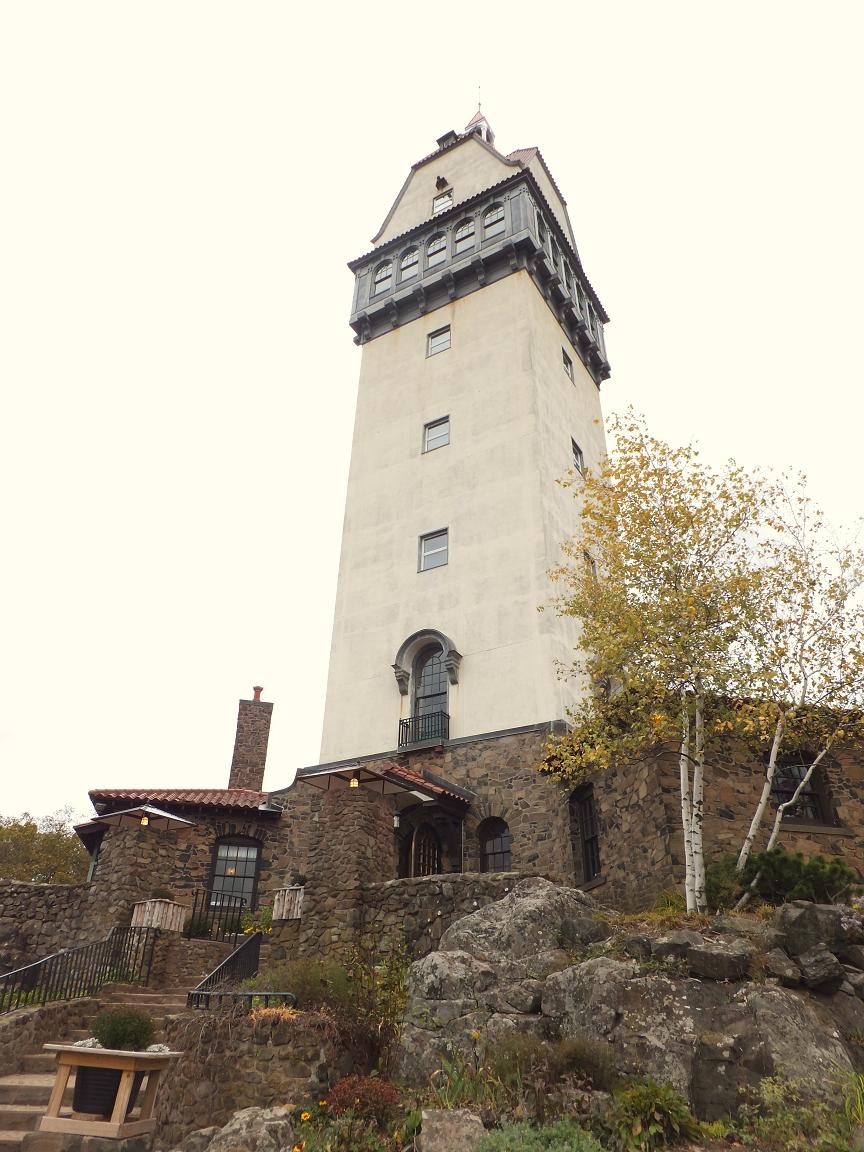 . We went inside the tower and climbed the six stories to the top for a great view of the area.
From there we headed back to the motel, and packed for the trip home the next morning.
In spite of weather, and missing the peak colors, it was a fun trip.