Trip to Georgia, October 15-24, 2013
My sister, Lola, and her husband, Dale, were kind enough to invite us to stay with them the night before the flight, and Lola took us to the airport a little after 3 A.M. for a 5:30 flight. There was a little turbulence shortly after taking off, but all in all, it was a pretty smooth flight.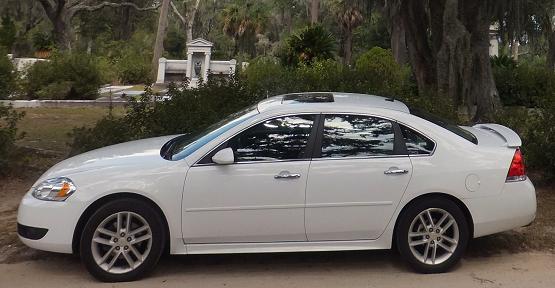 With the federal government shut down at the time we left, we weren't sure how much we would be missing if they didn't reopen soon. Any national parks or historic sites were locked up tight.
The Atlanta airport is massive. It took a while to get to the baggage pick up, get our luggage, and get a shuttle to get our rental vehicle, a Chevrolet Impala.
We headed north out of Atlanta toward Rome. Cloudland State Park was our first stop, and we found steep timbered hills and some beautiful scenery. There is one massive gorge here also, going down a couple thousand feet.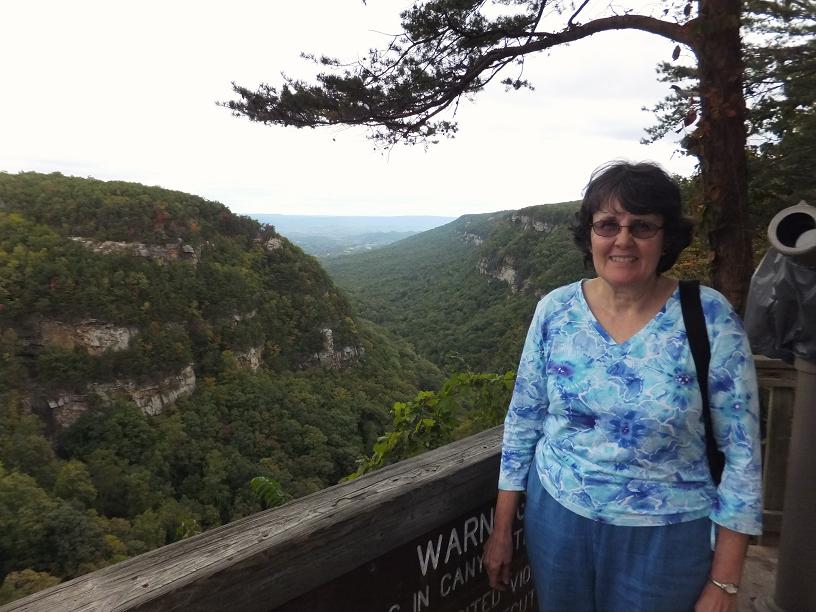 We headed back to Rome for the evening and got settled in our motel room a couple miles outside of Rome itself.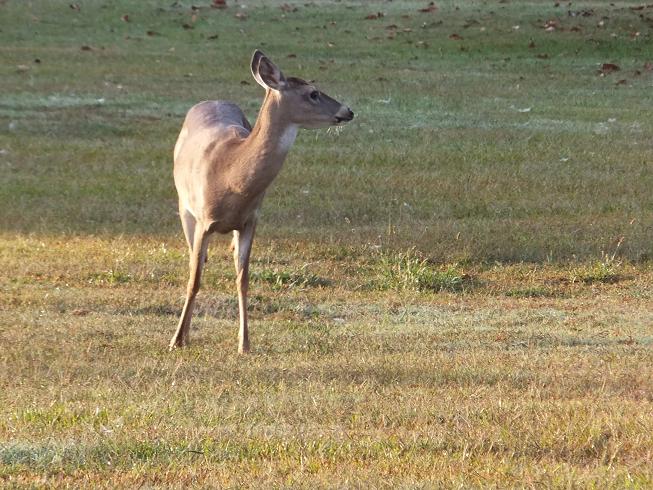 The next morning, we headed off to see the Berry College Campus, which is supposed to be lovely and historic. It was beautiful with old brick and limestone buildings, and lots of deer felt completely at ease here, and roamed over the entire campus.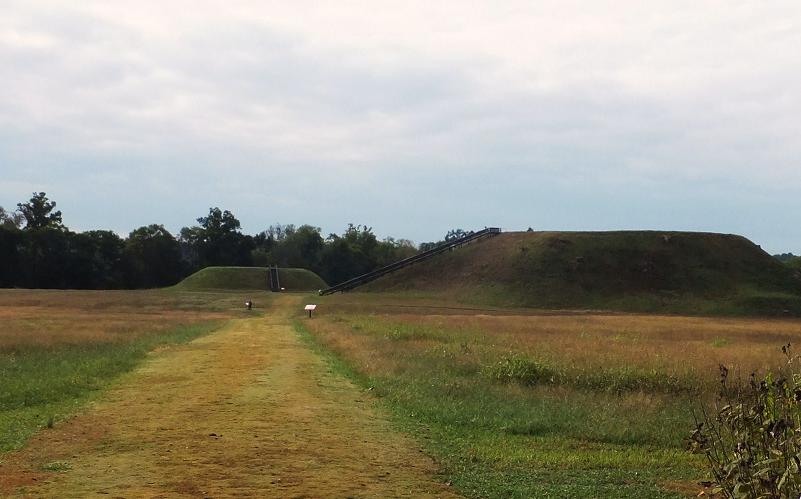 From there we went to the Etowah Indian Mounds. They inhabited this area from about 900 B.C. to about 155 A.D. It was a rather large city with up to 2,000 people living here at one time. These mounds were built by hand from dirt removed from a large moat built around the area, and they were platforms for many of the more important buildings.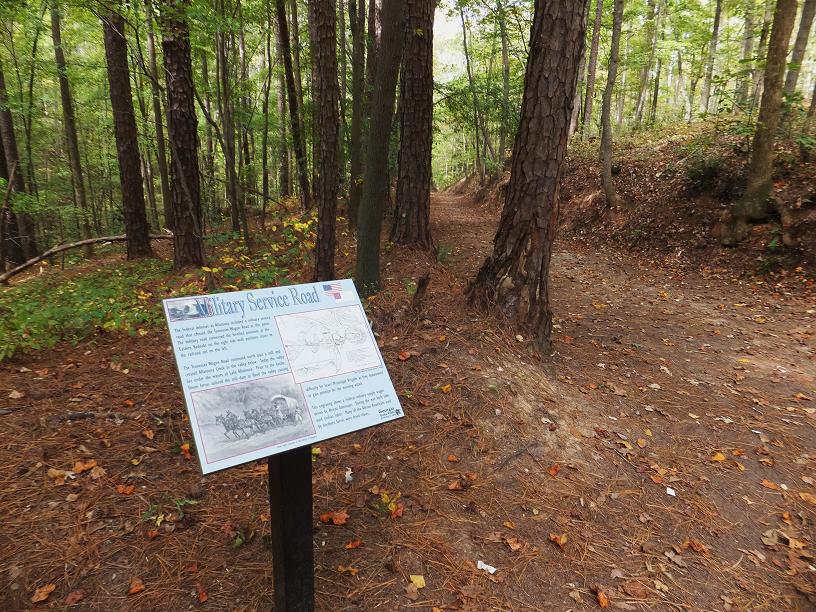 We headed off after that to Red Top Mountain State Park and had a nice hike, then headed to Allatoona Pass Battlefield where the Confederate soldiers fought for a week trying to stop Sherman and the Union soldiers from advancing toward Atlanta.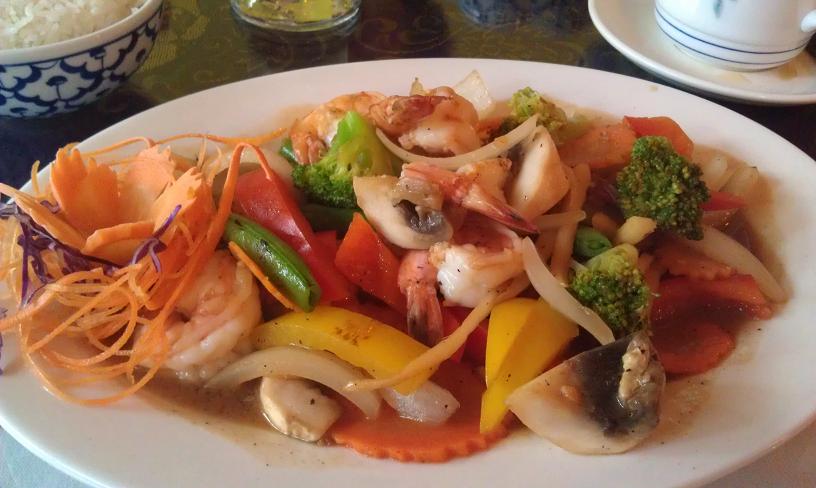 We had dinner ("Supper" to us Minnesotans) at a marvelous Thai restaurant. The food was presented so beautifully that I took a couple of photos of it.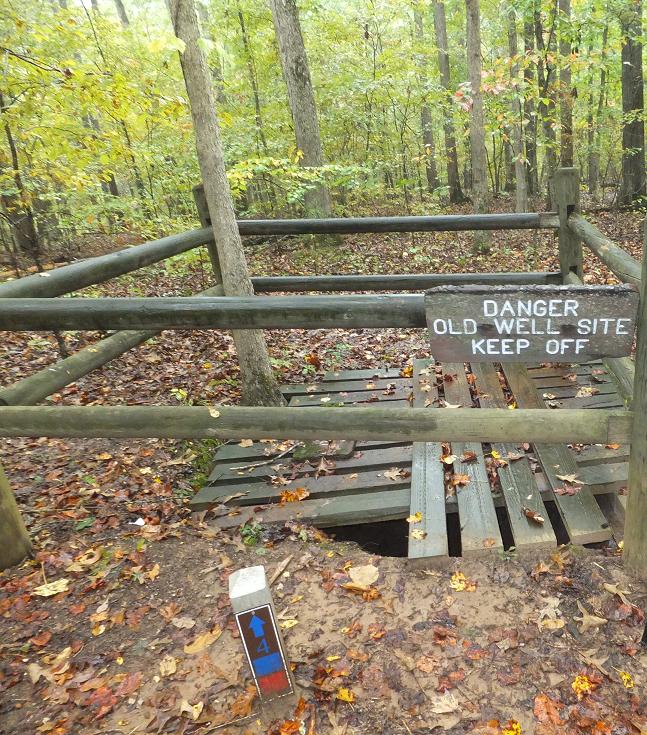 Thursday brought us our first day in the rain. It was a light warm rain, and we had brought coats just in case, so we headed to the Pickett's Mill Battlefield near New Hope, Georgia. Another extended battle had taken place here, and much of the terrain where they dug in were still visible. They had marked them well so we got a feel for how the battle took place.
We found a place with a wonderful buffet of southern cooking for lunch, with collard greens, cornbread, fried chicken, okra, biscuits, and a whole lot more. It was a small out of the way restaurant, and I think most folks in there were locals. It was wonderful, with a couple of foods I hadn't tried before.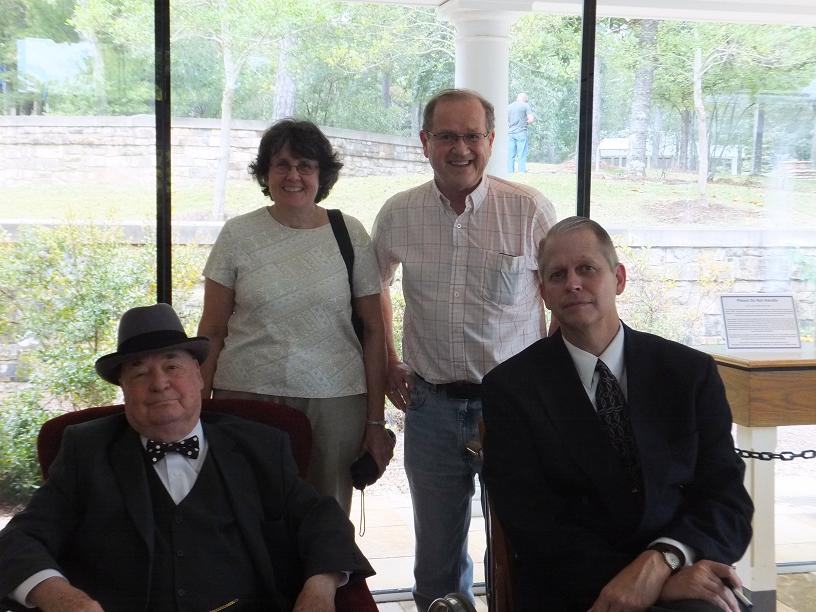 In the afternoon, we headed to Franklin Delano Roosevelt's "Little White House" in Warm Springs. Unfortunately, there were several hundred "geocachers" who had descended on the place, and they were a loud lot where were essentially on a massive scavenger hunt for specific sites and items. The park had hired a couple of actors to portray Winston Churchill and FDR, and they were quite knowledgeable about the role they were playing.
The park rangers who were in charge of the place joked that they were so happy to see us because we were the first "normal people" of the day. Luckily, the rain held off while we walked around the grounds.
Roosevelt died at this Little White House in 1945.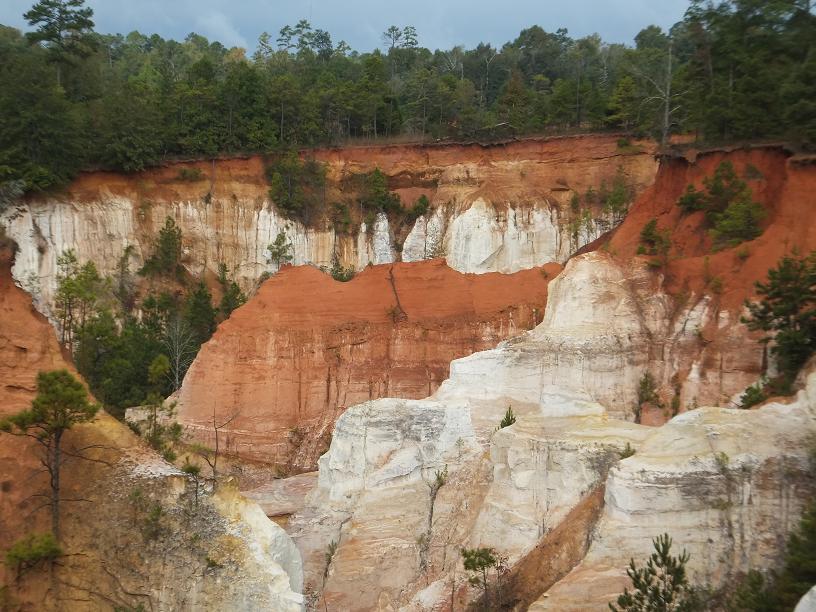 The next morning brought a little more rain as we were on our way to Providence Canyon. Apparently, poor farming methods in the 19th century had started this erosion, and it has continued to worsen since. It was beautiful though. We really couldn't hike in it, especially with a bit of rain coming down, but it was beautiful to look at.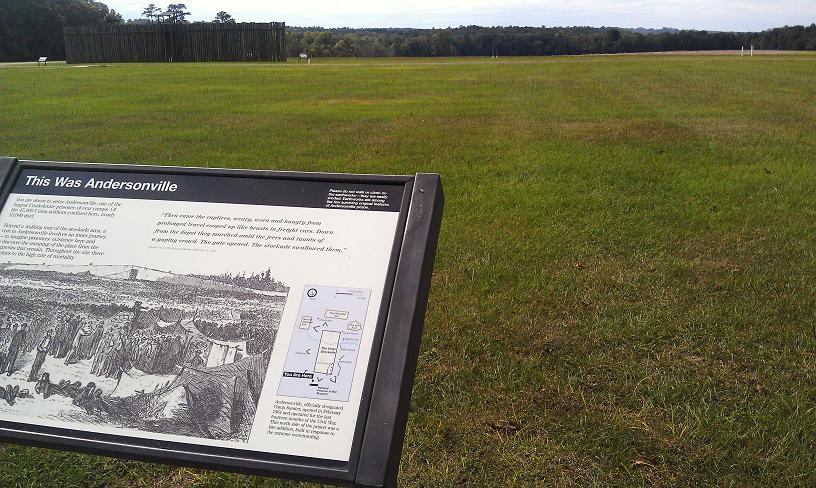 From there, we headed to the Civil War site of Andersonville Prison National Park by way of Plains, Georgia. We didn't see Jimmy Carter out for a walk, but there are a couple of historic sites here devoted to him. We didn't stop though, since we could now go to the national sites because the shutdown was over.
Andersonville is hard to comprehend.
How men could treat other men in such a way that thousands starved to death or were killed by climate and disease is unfathomable, and to think that tens of thousands of men were contained in such limited space to the extent that over 13,000 died, is mind numbing. They had marked the actual size of the prison, and had rebuilt a portion of the stockade. They also had marked the "deadline" where any prisoner was shot if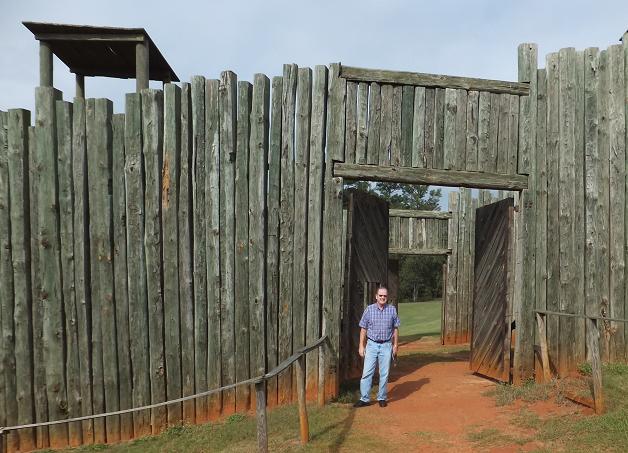 he stepped over that area. It was about fifteen feet from the stockade itself, and went around the entire prison.
They also had examples of some of the "shebangs", or primitive shelters the men tried to build to protect themselves from the elements. The cemetery nearby was also sobering, with so many small white gravestones.
From Andersonville, we headed toward Savannah for three days.
We had thus far seen quite of bit of Georgia, and I must say that everywhere we went we ran into lots of Kudzu. The vine was widely marketed in the Southeast in the 19th century as an ornamental plant to be used to shade porches, but it is now known as "The plant that ate the South." It is so invasive that it covers entire trees, buildings, utility poles and wires, and it grows at an amazing rate. It is the stuff that science fiction tales are made. This photo was taken just outside our motel room when we were in Rome, but it is ubiquitous.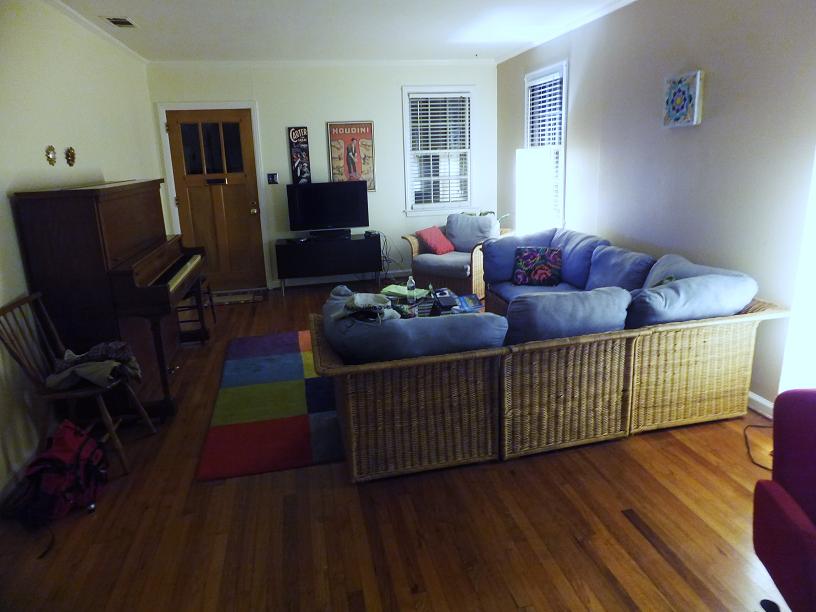 On to Savannah. I had talked Joan into renting an entire house for three days, albeit a small house. There is a website called "airbnb.com" (Air Bed and Breakfast) that we used, and it was really fun. The house was completely furnished, had a full kitchen, two bedrooms, and a very comfortable living room. It was great to have all that room and be in a real house. If you travel, you might want to give it a try. Many people only have a room they rent out, most are not full houses.
While Minnesota was getting its first snow, we looked forward to an 80 degree day in Savannah. Our first stop was the Tybee Island lighthouse, which was quite impressive. It was a couple of hundred steps to the top, but it gave a striking view of the harbor and the surrounding territory. The grounds had been preserved and renovated too, so we toured the outbuildings also.
We walked down to the ocean and strolled along the beach for a while, and the lighthouse was impressive even from a distance.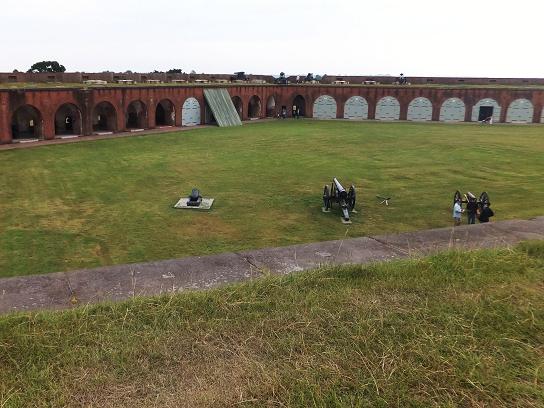 Our next stop was Fort Pulaski National Monument, a fort from the 19th century that was strategic in the Civil War. It was strongly built with many underground bunkers for ammunition, and you could see the scars of battle on some of its walls. They had soldiers dressed in Civil War uniforms shooting a cannon, and it was very loud!
From there, we drove to Historic Savannah in the downtown district, and immediately decided Saturday afternoon was not the best time for this activity. Every parking spot and parking lot was full, and the way the city is laid out with town squares made it difficult to figure out where we should go next. We decided to leave this until Sunday morning when we could take a trolley tour and see the city without the hassle of driving and parking.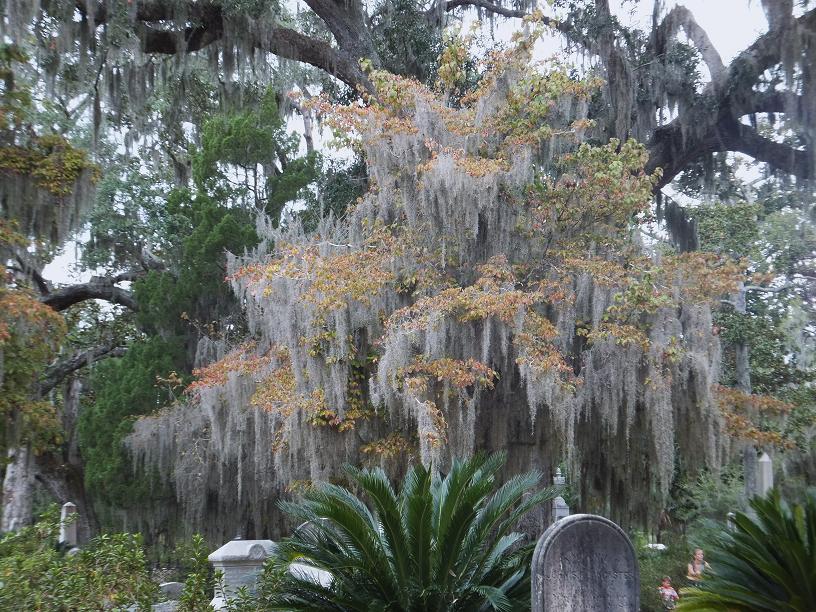 So instead we headed to Bonaventure Cemetery near the place we were staying.
A plantation was converted to a cemetery in 1868. The cemetery was made famous after John Berendt's book Midnight in the Garden of Good and Evil was published. Live Oak with Spanish Moss dominate the entire cemetery, and the old and ornate stones make it a very interesting place to visit and meander around.
That evening we again decided to eat "southern" so we went to a restaurant called "Soul Sisters of the South" not far from us. Wow, what a choice of southern delicacies! As you walked in, you ordered your three "sides" of which I didn't recognize many! I think we both ended up with wonderful sweet potatoes and okra, and then I had yellow rice while Joan had mashed potatoes and gravy. Joan got the fried chicken, but I had never seen "oxtail" on a menu, so I ordered that. Indeed, it was pieces of a tail with a bone in the middle, surrounded by some smaller chunks of beef. It was all delicious and in large portions that we couldn't clean our plates.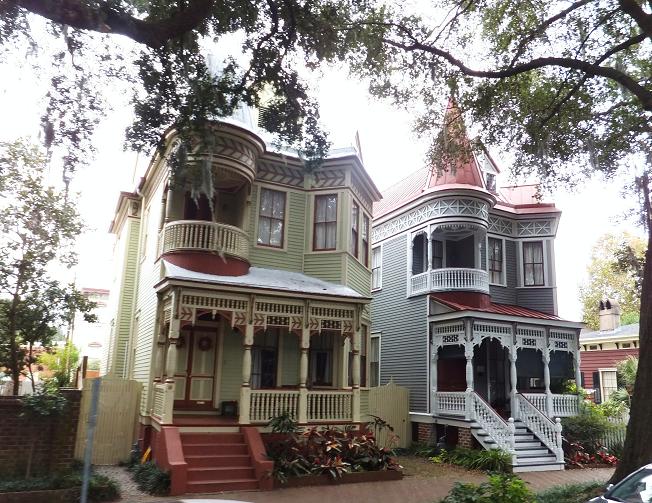 Sunday morning we headed to the Visitor's Center and got on to the "Gray Line Trolley" for a tour of historic Savannah. It was a good way to see the city, its squares, and many of the historic buildings dating back to the 18th century. The narrow cobblestone streets in places made it difficult for two vehicles to meet. The open air trolley did give us a good look at the city.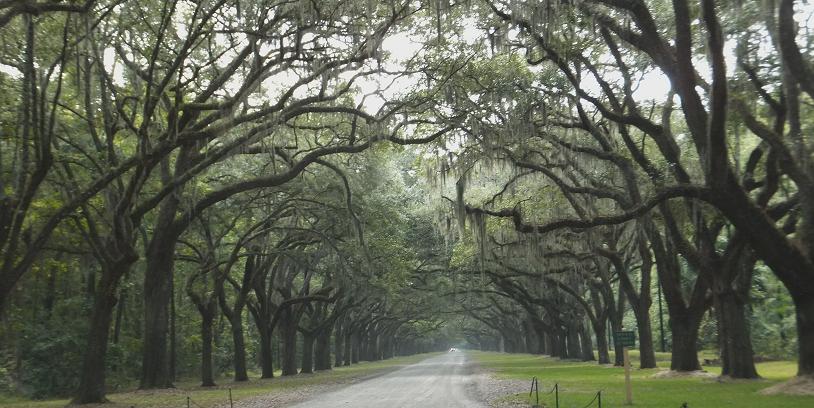 We next drove to Skidaway Island to tour the Wormsloe Plantation which dated back to the 1700's. The entrance to the plantation is amazing with Live Oaks lining the drive and all of them thick with Spanish Moss.
We walked to the ruins of the 18th century house, and walked through some nicely kept paths that led by the back waters and into the woods. It was a beautiful setting.
Further on to the trail there was a park bench beneath a beautiful moss covered oak.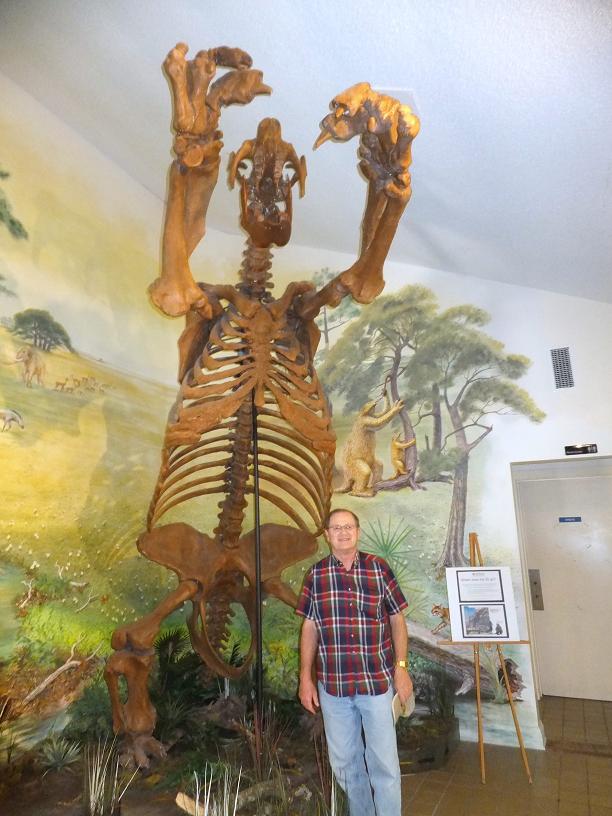 Next we drove to Skidaway Island State Park and went on another hike through the country woods and trails. They also had a nature center and museum, so I took the opportunity to have Joan take a picture of me with a giant sloth skeleton.
Monday morning we drove toward Augusta. We stopped at Magnolia Springs State Park. The park is on the site of what was another very large prison camp, and some of the landmarks were still visible in the area. There was a very nice nature walk that crossed a stream and pond, and we saw several turtles, alligators, little hermit crabs, and fish. I hadn't realized just how far north the alligators are found.
We arrived at Augusta in the early afternoon, and went to the Augusta Canal Museum in the middle of Augusta. I hadn't realized how massively the waterways of Augusta were purposely changed in the mid 1800's to try to accommodate the cotton and textile industry. Large deep canals were built so that industries could build along it and have a natural power source with the rapidly flowing water.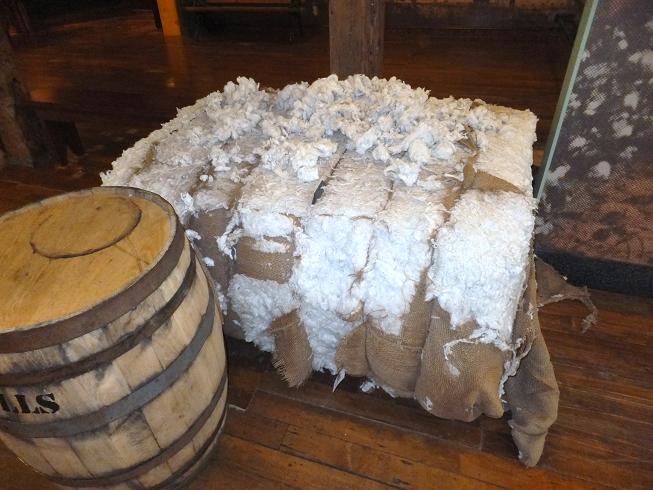 We toured the museum housed in one one of the vacant textile mills, which very nicely displayed the history of the area along with several interactive exhibits.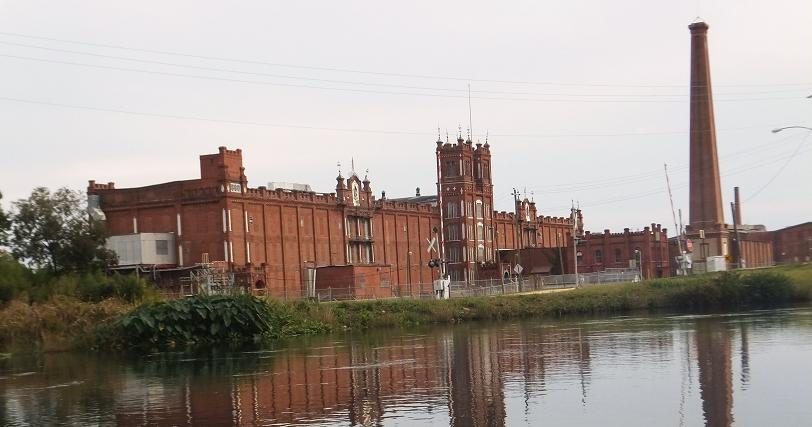 Later, from the museum, we went on a boat ride that toured the canal and showed how massively it had changed the surrounding terrain and the amount of industry that had been developed.
We continued toward Augusta, stopping at the Tallulah Falls Gorge Lookout.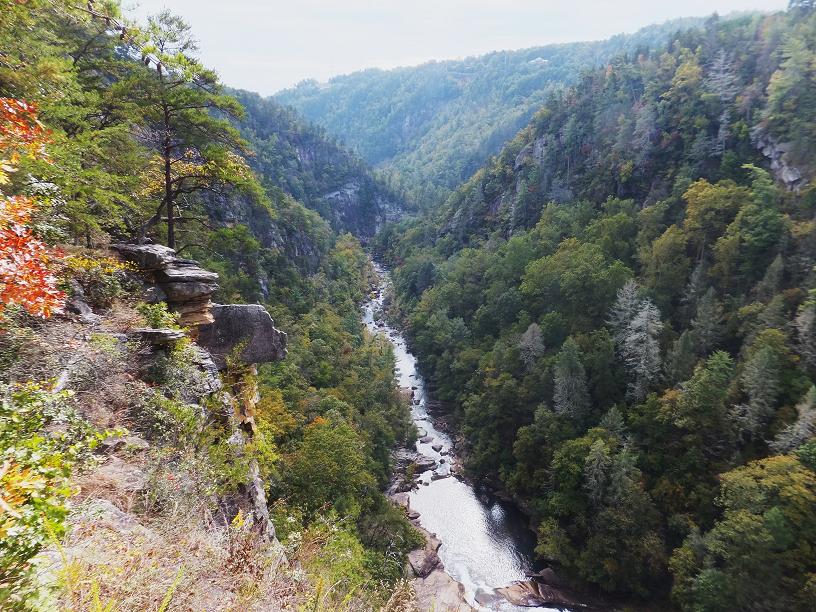 What beautiful country! We went on a rather strenuous hike to see the gorge and several small waterfalls, and it was well worth the effort.
On our last morning available for sightseeing we headed from Clayton to Amicalola Falls State Park to see a large waterfall.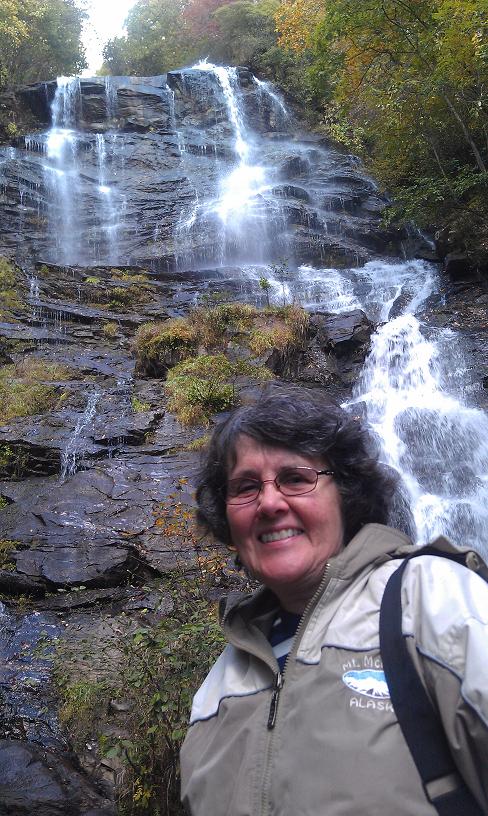 I took a short video of the falls that you can watch here: Amicalola Falls
We did have to get a bit of exercise to get this view of the falls. It was 425 steps down and 425 steps back up. We took our time though, and made it fine, and it was a beautiful view.
Soon we were on our way to Kennesaw National Battlefield near Atlanta since it was closed the first time we were in the area. We drove up the mountain on a true mountain road with hairpin curves and all, and the view of Atlanta was spectacular. You can see why they considered this such an important tactical location.
I like the photo of the spider web on the cannon wheel. Kind of symbolic.
That pretty well ended our trip. We headed to the motel near the airport. We had another early flight so we got up at 3:00 A.M. Eastern time in order to get the car back to the rental company and get to our gate.
The flight home was just fine, and my sister picked us up at the airport.
We were home by early afternoon, tired, but full of memories of Georgia, Civil Wars, Live Oaks, and much more.