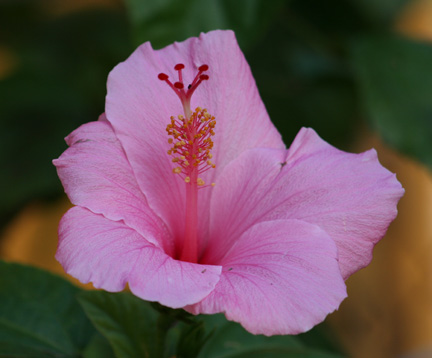 South Florida: Naples, Everglades, the Keys
January 4-11, 2010
Ah, the best laid plans....Of course, the idea was to leave brutally cold Minnesota in January for the warmth of southern Florida, the Everglades, the Keys. Unfortunately, timing is everything, and we picked the week for record cold temperatures. Of course, there were much colder temperatures back in Minnesota, so we consoled ourselves with that bit of knowledge throughout the week. It was all relative.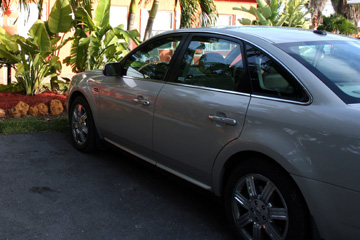 Our flight from Minneapolis to Fort Myers was smooth and on time. We rented our car, a new Ford Taurus, and off we headed
to Lover's Key State Park and the beach. The sun was shining, but it was windy and chilly, so there were not a lot of people.
Soon, we headed to our motel in Naples, got settled, and headed out for our evening meal at a restaurant that was called, "Cracklin' Jacks". It was a very Cajun atmosphere, with family eating and a very southern menu with collared greens, and the works. There was also live music. Very interesting and good.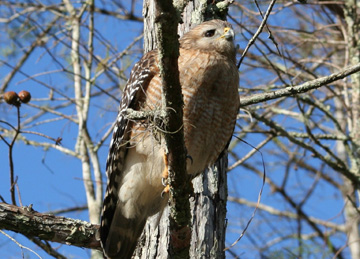 The next morning, bright and early, we headed toward the Corkscrew Swam Sanctuary near Naples. It was cool, maybe in the high 40's or low 50's to start the day, but the sun was shining. There were some birds, large and small, about. The red shouldered hawk on the left was very close to us, and was content to sit and watch us as we watched it.
The loop on the boardwalk through the swamp is 2 1/2 miles in length. Where there was an open pond, larger birds congregated.
From there, we headed to the Naples Zoo. It was still quite cool, so a lot of the more fragile animals were inside. It's a very nice zoo, clean, and well cared for.
I believe if you click on the tiger, you should be able to see the whole picture, but it's a very large file.
After we left the zoo, we headed to a place in Naples called "Tin City". It's a bunch of little shops along the pier. We didn't buy anything but it was fun to look at all the different little places.
After that, we headed to another beach at the Naples Pier. We walked out the pier, and it was cold and very windy. There were wind surfers who were really moving. No one was in the water without a wet suit.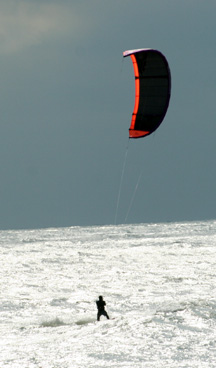 The next morning, we headed further south and east toward Florida City and the Everglades, which is one of our favorite places to visit. We'd never been there when it was this cold before, so we wondered how many of the animals would be out and about. There were lots of birds, but the alligators were a little more scarce and pretty still, trying to warm up as best they could by sunning themselves.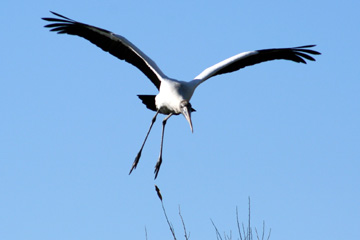 We spent the better part of the day in the Everglades, and drove south to the town of Flamingo. The day was sunny and relatively mild in the low 60's.
The next day we headed east and south through Key Largo and down into the Keys to the city of Marathon. We went to a conservation area called "Crane Point Hammock" which was part museum and part wild life preserve. It was at this place where Joan saw a very large creature ahead of us that looked like a Florida panther, though she only saw the back half as it headed into the thick underbrush. I was behind her so missed it, but the clerk in the gift store, as we were leaving, showed us a

photo someone had taken a number of months earlier, and it was a picture of this very large cat crossing the road!
Joan bought a bookmark of the Florida panther as a remembrance. They are an endangered species, so she was quite lucky to have spotted it, even if she didn't see it better.
The motel room we had at Marathon had no heat, so it was a little cool in the evening. We did ask for additional blankets, and with that, it was pretty comfortable. Joan went shopping for shoes, and the guy who waited on her said that he had lived there for 20 years, and this was the first time he had actually had to wear long pants and tennis shoes rather than shorts and sandals!
Friday was the warmest day we experienced while in Florida when it got to 74 degrees with sunshine.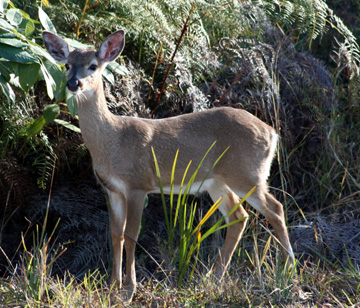 We headed off to a place called, "Key Deer Nature Preserve" in hopes of seeing the Key Deer, which is a deer that looks much like the white-tailed deer, but is about a third of the size. The fawns weigh from 2-4 pounds at birth. We spotted one at a distance as we were driving to the preserve, went for a long walk inside the preserve, and saw a doe and fawn next to the road as we were leaving the preserve. Unfortunately, you can't get a perspective on just how small they are. Think of them as miniature deer.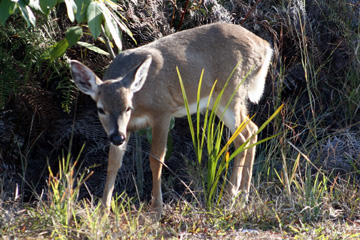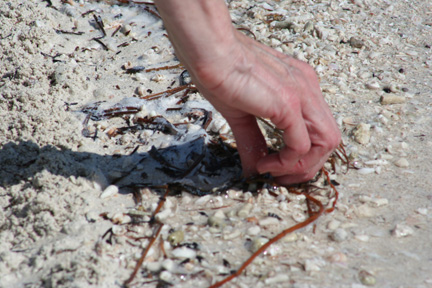 After lunch, we headed to Coco Plum Beach and walked along the shoreline in the warmth and sun. We actually wore short sleeved shirts for the first time on our trip. Joan collected a few seashells by the seashore.
Soon, we were off again, driving further south to the "Seven Mile Bridge". We drove over it to the next island, walked around a bit on the other side, and headed back. It really is a long bridge, but it's pretty new, and has good concrete barricades.
After another night without heat, we headed north and west back to Everglade City. It was cold, raw, and raining the entire trip, and when we got to Everglade City we decided we should try to find a good movie, since we couldn't really be outside. We went to a great Italian restaurant that evening, and had one of our best meals of the trip. It was a made from scratch pizza that was monstrous and delicious.
Early the next morning, we went back to Everglades National Park one more time, and as you can see from Joan's attire, it was chilly! Soon we were on our to Fort Myers, the last stop of our trip.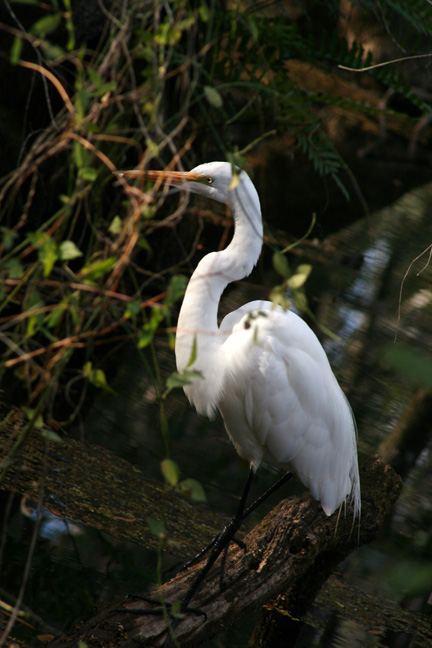 We stopped at Six Mile Cypress Swamp Preserve near where we were staying our last night, and saw some large birds like the white egret.
That was the last of our sightseeing. Soon, it was ready to pack for the trip home, and head to the airport, return the rental car, and catch our flight.
It was fun trip, not quite we had expected, but we had seen a lot of neat sights, eaten some great meals, gone places we had not gone before, and had a break from the snow and cold of Minnesota.
If you get a chance, visit the Everglades. It's a foreign environment that is different from any other you may have experienced.